Price: Free
|
Trusted:

Open Account
High Capital Risk Is Involved In Financial Trading
Crypto Robot Review: This Crypto Trading Robot Trusted For Beginners?
It becomes compulsory for traders like you and me to go through reviews of trading robots before investing due to the increased number of scam companies today.
Our job is to investigate such robots and test their claims.
This is the purpose of writing this Crypto Robot Review
Trading robots make our trading easier and save time and effort. But if that robot doesn't deliver as promised, then all our efforts go in vain.
Is Crypto Robot a legit trading robot that will bring you profits or is it a scam?
Let's find out in this review.

Crypto Robot Review: What is Crypto Robot?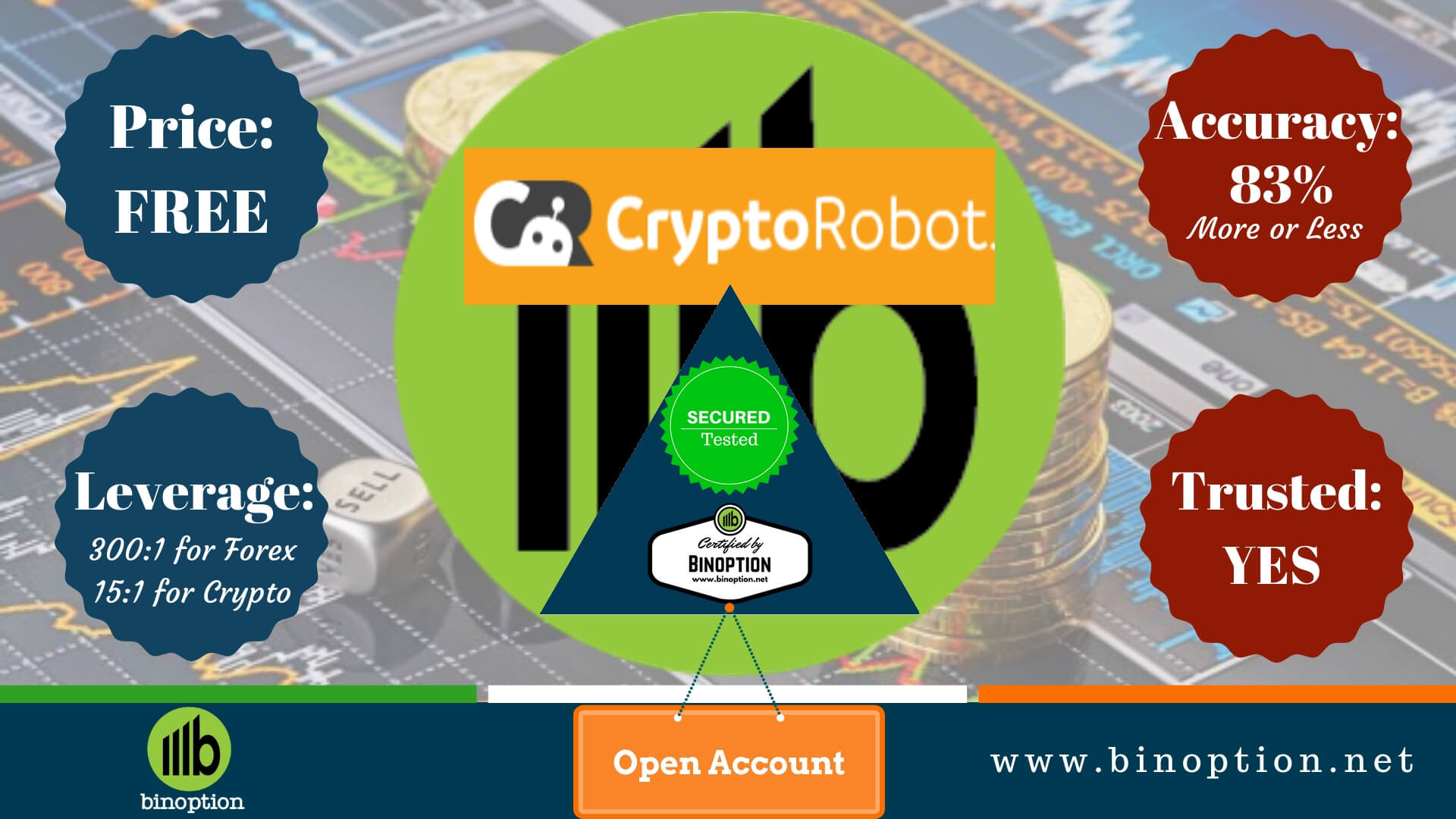 High Capital Risk Is Involved In Financial Trading
Crypto Robot is an automated trading software that sends you trending signals of major crypto and forex CFDs.
You can trade manually or let Crypto Robot do all the work for you while you sit back and relax.
If you are wondering what an automated trading system is, it is a trading software developed by software engineers where the trading instructions are based on algorithms.
These algorithms are developed based on recommendations and instructions by financial advisors.
Crypto Robot was released on January 2018 and since then has attracted all kinds of traders.
This trading robot is the associate auto trading platform of the famous Option Robot.
Option Robot provides binary options auto trading whereas Crypto Robot provides auto trading on Forex and Cryptocurrency assets.
You can read this Option Robot Review for better understanding.
Automated trading and cryptocurrencies are both the most hyped and anticipated entity in the financial world.
This is why Crypto Robot has gained popularity rapidly as it combines both these into one.
Crypto Robot doesn't have a broker of their own but instead, they are partnered with over 10 brokers that you can choose from.
Their platform is web-based, so you don't have to download any separate software or app to trade.
Although Crypto Robot is an automated trading system, you can trade manually if you wish to do so.
Why choose Crypto Robot?
Crypto Robot is amongst one of the hundred automated trading systems that exist today.
So why should you make it your preferred choice of trading? Find out its unique features below:
Multiple automated trading methods
Multiple trading indicators
12 popular brokers to choose from
Trade both manually and automatically
Over 25 forex pairs and 9 cryptocurrencies
Manage up to 8 simultaneous trades
Multiple signal timeframes
A minimum deposit fee of $250
Trade cryptos as CFD's and enjoy leverage
An easy account creation process
Up to 300:1 leverage for forex pairs and 15:1 for cryptos.
Fast and reliable web platform
Crypto Robot Sign-up and Login
The sign-up process for Crypto Robot is very simple and takes only a few minutes.
Step 1:
First of all visit their official website from the below link.

To do that, click on the 'VISIT OFFICIAL WEBSITE' button to get started.
High Capital Risk Is Involved In Financial Trading
Step-2: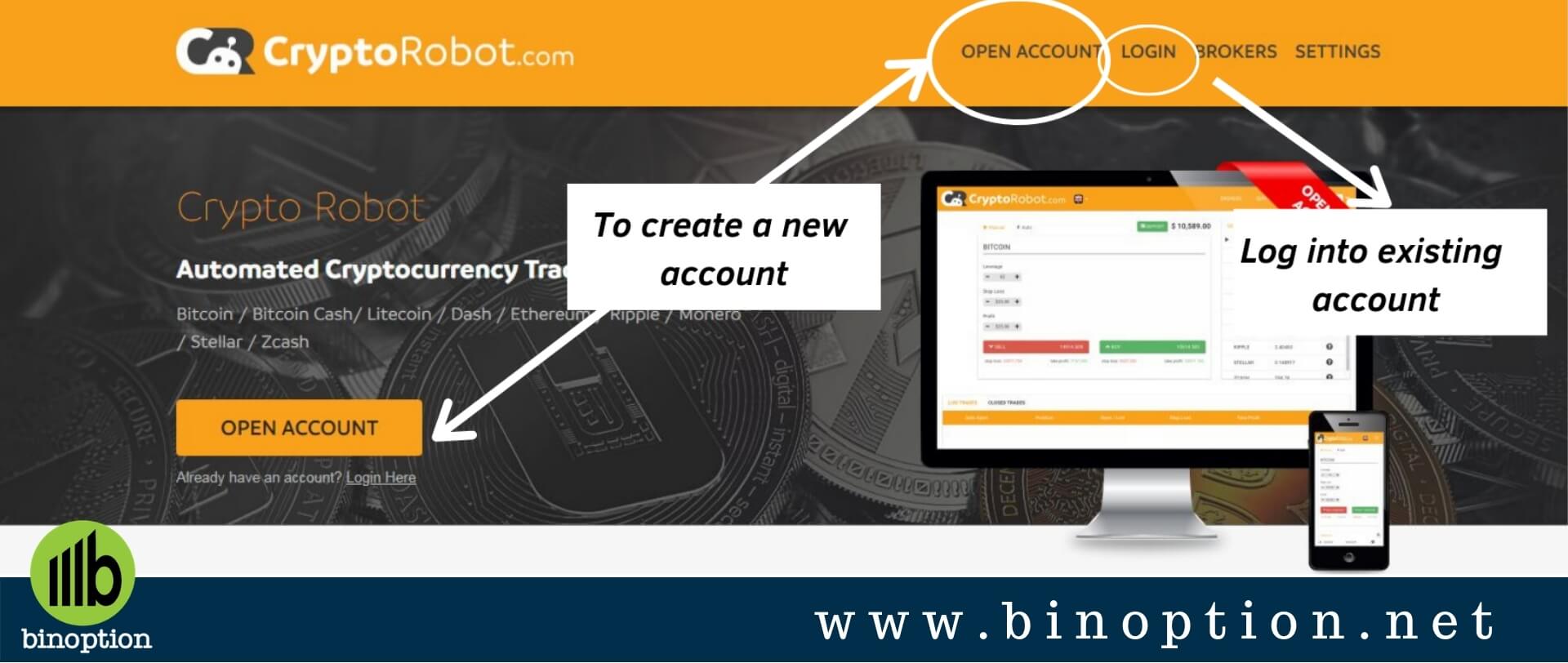 Click on the 'Open Account' button to start your sign-up process. If you already have an account, click on the 'Login' button to enter into your account.
Step-3: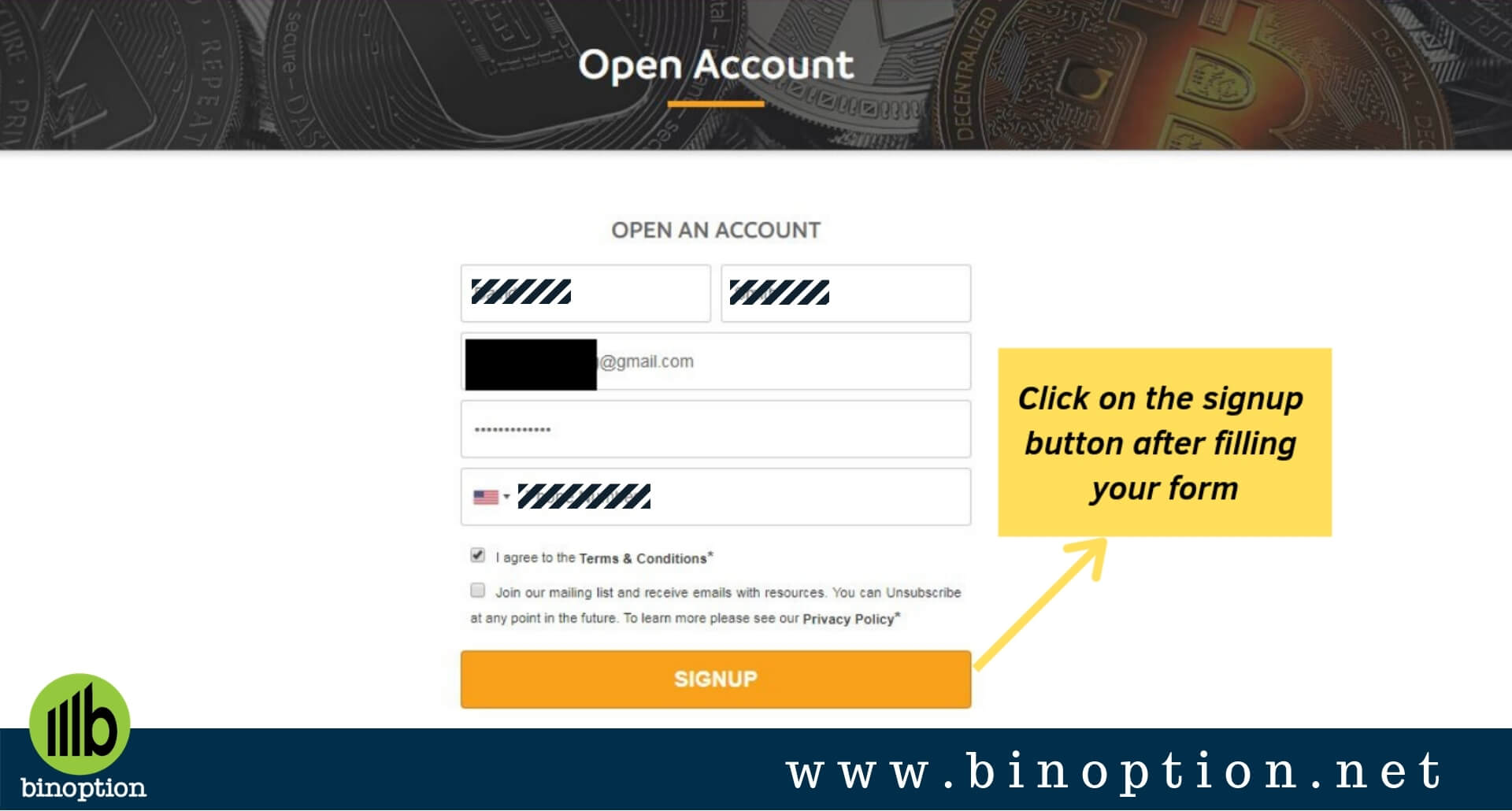 When you enter the open account form, enter the necessary information such as your first name, last name, email address, password, and mobile number in the sign-up form. Make sure to check the box asking you to agree on the terms and conditions
Step-4: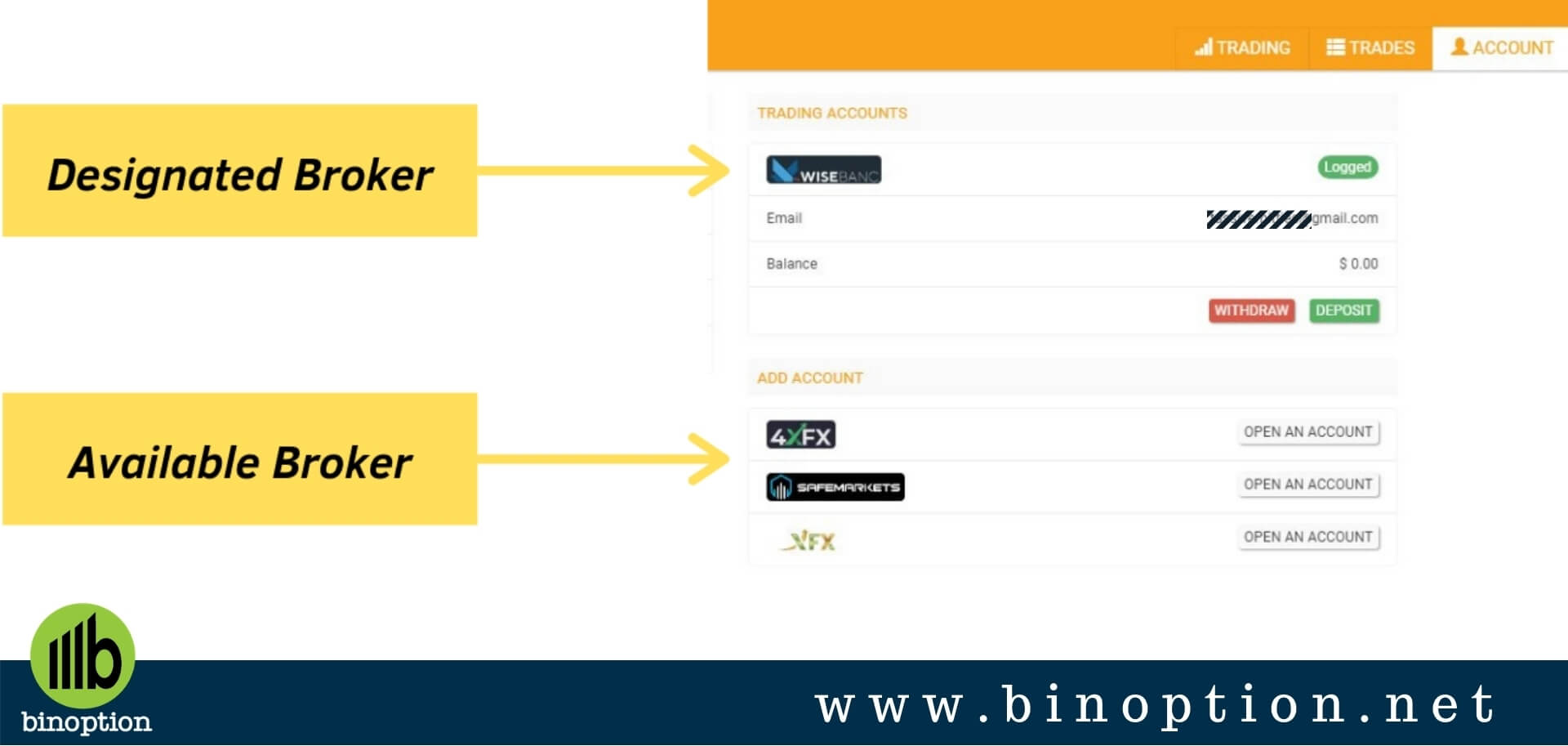 After logging in to your account, you will be designated a broker depending on your broker. If you wish to change or add a broker, you can do so by click on the 'open account' of your desired broker. You can switch from broker to broker as well.
Crypto Robot Asset Index
Crypto Robot mainly offers cryptocurrencies and forex pairs for trading.
You can trade these assets as CFDs so you can go long or short depending on the market conditions. Here are the popular assets Crypto Robot provides to its traders:
Forex Pairs:
EUR/AUD
EUR/USD
EUR/CAD
EUR/GBP
EUR/JPY
AUD/USD
AUD/NZD
AUD/JPY
USD/CHF
USD/CAD
USD/JPY
GBP/JPY
GBP/USD
GBP/CAD
GBP/AUD
CHF/JPY
Cryptocurrencies:
Bitcoin
Ripple
Ethereum
Bitcoin Cash
Bitcoin Cash
Monero
Stellar
Litecoin
Dash
Zcash
Trade Bitcoin & Other Cryptocurrencies
High Capital Risk Is Involved In Financial Trading
Crypto Robot Supported Brokers
Crypto Robot does not directly deal with the traders.
They are partnered with many brokers and you link your Crypto Robot account with the one you prefer.
Note that, not all the brokers will be available at your disposal.
Depending on where you live, you will be displayed a list of brokers.
Let's briefly discuss some of the brokers that are partnered with Crypto Robot.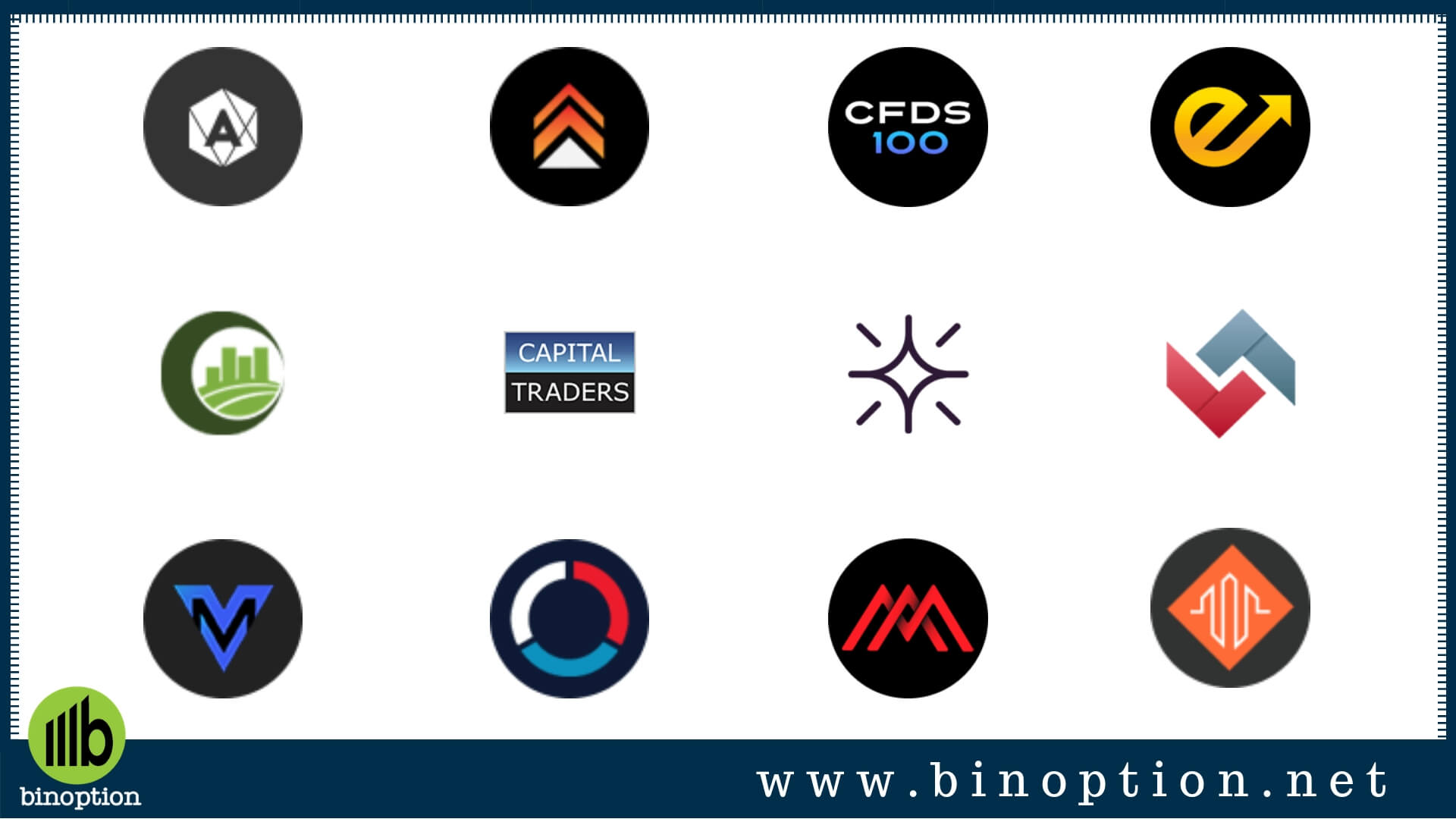 Ashford Investments
Ashford Investments is an online broker that offers trading multiple trading instruments such as forex, cryptos, CFDs, and binary options.
It is operated by Teres Media BG Ltd and founded in the year 2015.
Initially starting with only binary options, Ashford Investments later expanded to forex pairs, cryptos, and CFDs.
They are based in Bulgaria.
Brighter Trade
Brighter Trade is an online broker based in Estonia.
They offer trading in CFDs, cryptos, stocks, indices, and currency pairs.
It uses Trader Soft as its trading platform. Keep in mind that this broker is not regulated or licensed.
Capital Traders
Capital Traders offers over 100 tradeable assets to choose from offering up to 200x leverage.
They offer tight spreads and have no hidden fees or commission costs. They are based in the U.K.
CFDs100
CFDs100 is a relatively new broker offering over 1000 assets to trade from.
It offers trading in its own proprietary trading platform as well as MetaTrader4.
This broker is not regulated either like Brighter Trade.
eMarketsTrade
eMarketsTrade is a broker that mainly deals in cryptocurrencies.
They have their proprietary trading platform named Tradologic Krypton.
They offer several account types such as bronze, silver, gold, platinum, and diamond.
GreenFields Capital
GreenFields Capital is a fairly new financial broker established in 2017.
They offer binary options but also offer other trading assets such as CFDs, cryptos, forex pairs, and commodities.
This broker is currently not regulated but claims it is in the process of acquiring one.
KayaFX
KayaFX is a popular forex broker dealing with over 130,000 traders. It was established in 2017.
Offers demo account, swap-free accounts, multiple trading platforms including web, mobile, and MetaTrader4.
The different account types range from mini, bronze, silver, and gold.
The minimum deposit amount is $250 and there is no withdrawal charge.
Millennium-FX
This is a UK-based broker that deals with CFDs, cryptos, forex, equities, and indices.
They offer tight spreads as low as 0.8 pips. You can trade with them in the web and MetaTrader 4.
OlssonCapital
OlssonCapital offers CFDs on both forex and cryptos.
It was recently found in September 2017. It is based in Estonia and has an office in the U.K.
Olsson Capital is not a licensed broker. They offer a demo account so you can test their trading platform before making an investment.
Opteck
Opteck is a well-established broker that has been operating since 2011.
It is based in Limassol, Cyprus and is licensed and regulated by the International Financial Services Commission (IFSC).
Roiteks
Roiteks was recently established in November 2017 and already boasts clients from over 70 countries.
It offers a lot of trading assets from stocks, currencies, commodities, indices, and cryptos.
Although the broker is not regulated and licensed, they claim to offer excellent security to its clients.
VEMarkets
VEMarkets is a popular CFD broker offering over 1000 assets to trade from.
They also offer forex pairs and cryptos under their portfolio.
Their proprietary trading platform is available in multiple devices such as desktop, mobile, and tablet. This company was founded in April 2018.
OPEN ACCOUNT AND CHOOSE YOUR BROKER
High Capital Risk Is Involved In Financial Trading
Crypto Robot Trading Platform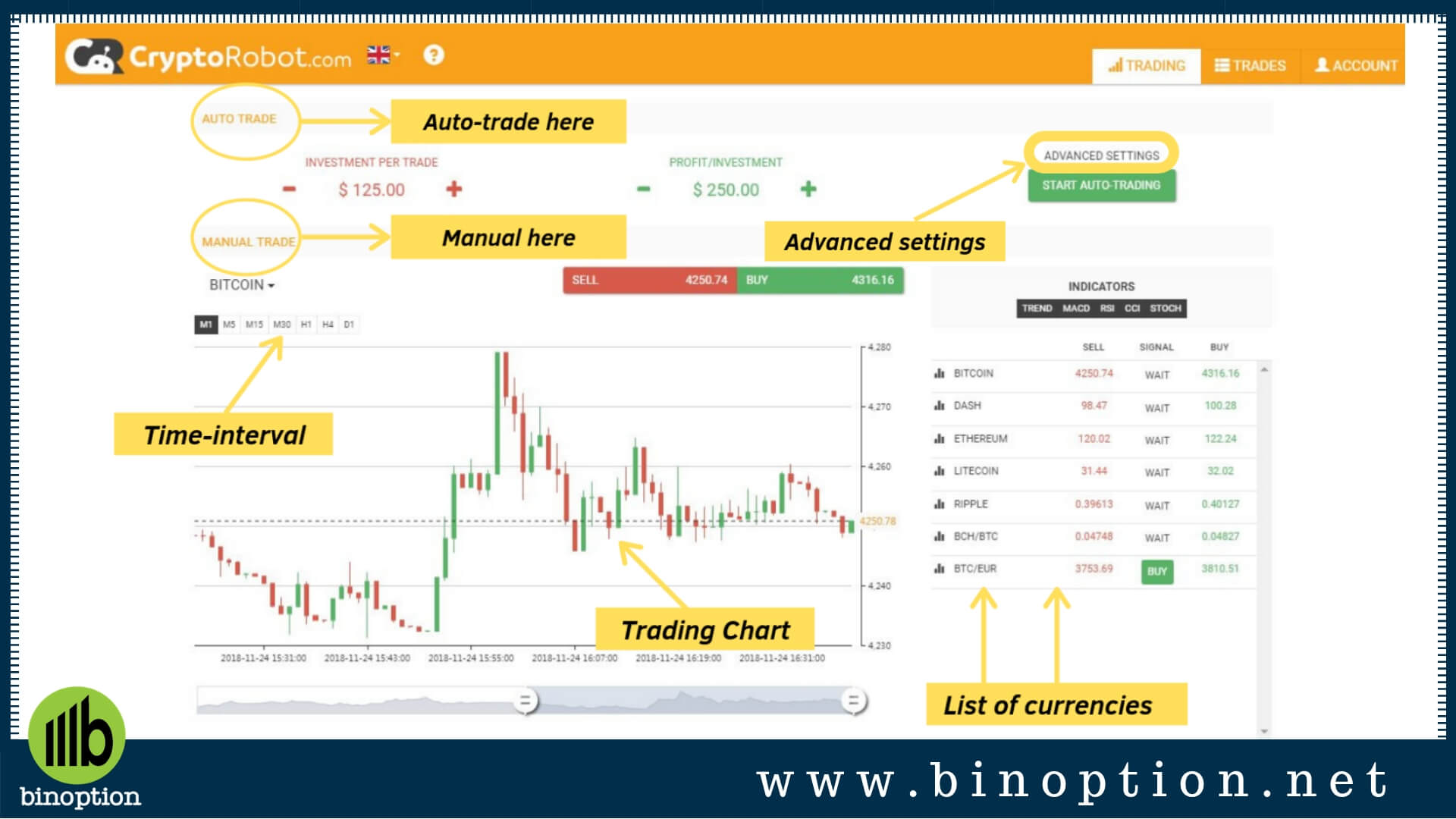 Crypto Robot's trading platform is web-based.
This makes it convenient for many traders as they can manage everything from their website.
The platform is simple and easy to use.
For beginner traders, the simplicity is important as too much information or cluttering of information might make them feel intimidated.
However, advanced traders may feel the platform is a bit underwhelming to use. Let's go through the features of this platform.
When you log in to your Crypto Robot account, you will be redirected to their trading platform.
You will get a popup asking you to deposit funds to start trading.
You need to deposit a minimum of $250 to start trading. Once you have done that, you can start trading.
The first thing you will notice is the choice of either auto trading or manual trading.
With auto trading, you are not taking decisions on what assets to trade.
You leave that on the auto trader.
The two things you will be asked initially are to specify the investment per trade and the profit per investment.
As for currencies that you can auto-trade, you get to choose from Bitcoin, Dash, Ethereum, Litecoin, Ripple, BCH/BTC, and BTC/EUR.
After you have configured these settings, the auto trading will start and you can sit back and relax.
You can also trade manually if that's your choice.
But that defeats the whole purpose of using a trading robot.
There is a market chart displaying the live price feed of the asset you choose.
It is displayed in candlesticks and there is no way to change that. We would have liked at least bar charts or line charts as alternate ways to display the market feed.
You can customize the time interval from one minute to 24 hours.
On the top of the market feed, you have the 'sell' button in red and the 'buy' button in green.
High Capital Risk Is Involved In Financial Trading
Crypto Robot Settings
There is an advanced setting menu where you can further customize the auto-trader settings to suit your needs.
The investment per trade depends on the risk level and the maximum number of trades you choose.
There are three risk levels you can choose from: low, medium, and high.
The maximum number of trades starts from 1 and up to 10.
In low risk settings, the minimum investment per trade is $150, in medium risk settings, it $100, and in high-risk settings, it is $50.
Profit per investment can be adjusted according to your needs.
The other settings include selecting the signal interval ranging from a minute to a day.
Between indicators, you can choose from trend, MACD, RSI, CCI, and STOCH.
Let's explain about these indicators in brief: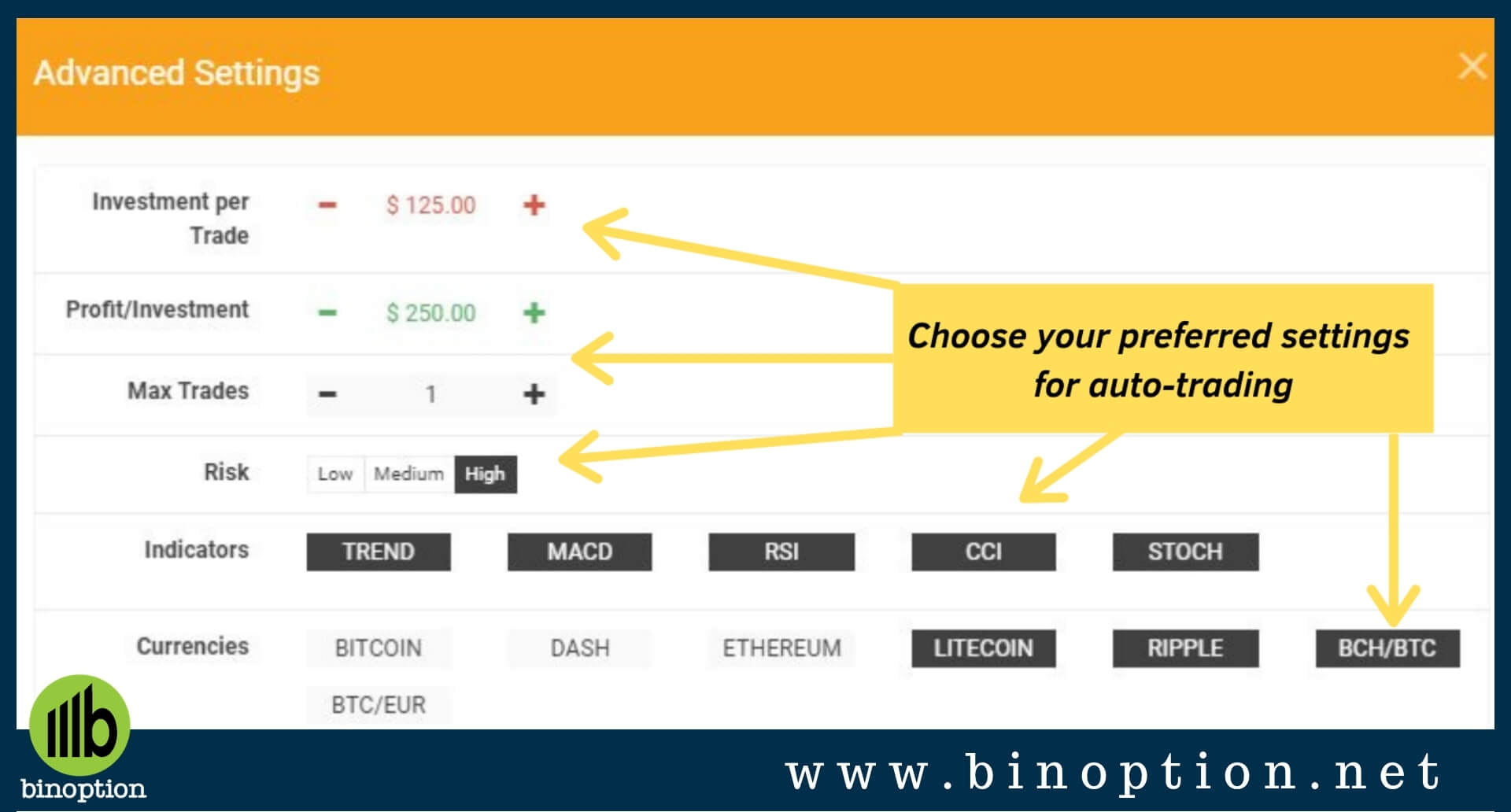 Trend
Bar chart signals make it hard to separate the trend from the other clutter. Trend indicators help to predict the movement of the trend and measure that movement. In the case of trading cryptos, it becomes extremely important to use multiple trends for forecasting the best possible result due to the high volatility of the cryptocurrencies.

MACD
MACD stands for Moving Average Convergence/Divergence Oscillator. It was developed by Gerald Appel in the late 70's and is considered to be the most popular and widely-used indicator due to its simplicity. MACD offers trend following and momentum by subtracting the longer moving average from the shorter moving average.

RSI
RSI stands for Relative Strength Index. It was developed by J.Welles Wilder. Basically, it is a momentum indicator where the recent prize changes are measured and compared. And from this data, you can identify the overbought and oversold conditions.

CCI
CCI stands for Commodity Chanel Index This indicator was developed by Donald Lambert. It is a multi-purpose indicator but mainly used to identify new trends. This indicator was developed for commodities but can also be used for forex pairs. In this indicator, the current price of an asset is compared with the average price of the asset over a certain period of time.

STOCH
The STOCH is short for Stochastic Oscillator. The STOCH indicator was developed by George C. Lane in the late 1950s. It is a momentum-based indicator that compares the closing price of an asset to its range of prices over a set period of time. The time period for this indicator is usually 14 days. The bullish and bearish divergences can be used to predict reversals.

Crypto Robot Trading Methods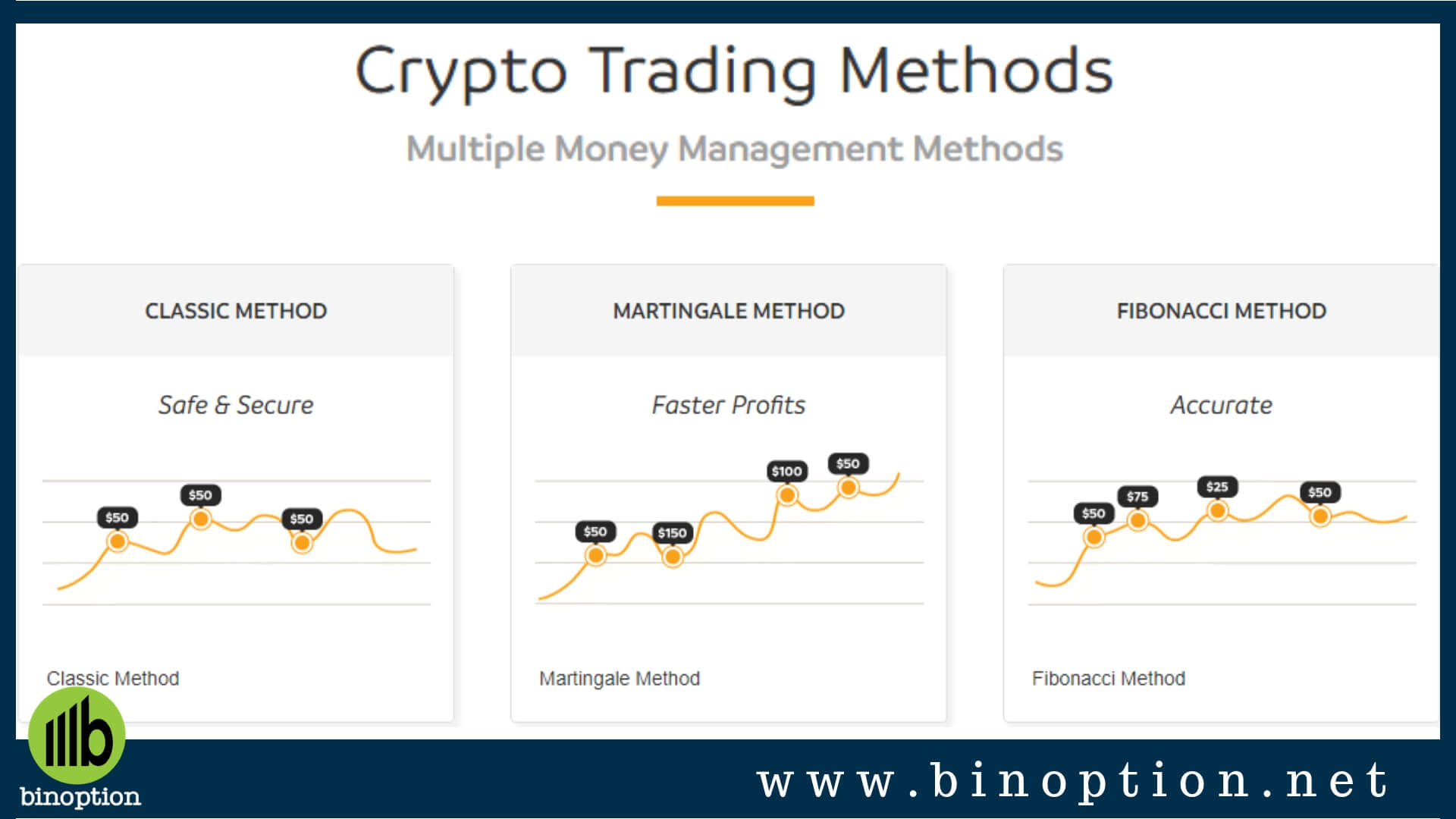 There are 3 main types of trading methods available for auto trading on Crypto Robot.
Each of these has its pros and cons. We will discuss these indicators in brief:

The Classic Method
This method is considered as the safest method of auto-trading. Here, the risks level is negligible and hence the profits or losses are small. The trade amounts are the same. It will take time for the traders to rake in profits but it also prevents losses.

The Martingale Method
The Martingale method is generally meant for the get-rich-quick type of traders. It is for traders who are willing to take big risks in return for bigger profits. Keep in mind that the losses are also magnified in case you the market moves against your position.

The Fibonacci Method
The Fibonacci method is the sophisticated one amongst the three methods. It is also the most accurate method between the three. It focuses on precision and accuracy. It achieves this by taking your past trades into the factor.

Crypto Robot Demo Trading
Crypto Robot used to feature a demo to its users but currently, it has discontinued this service.
This may discourage some traders who want to try out the robot before investing their money into it.
The importance of a demo account is known to all of us.
It helps beginner traders to practice trading and learn new strategies.
Experienced and knowledgeable traders can try out different strategies to see what works best for them.
We hope Crypto Robot brings their demo trading back in the near future.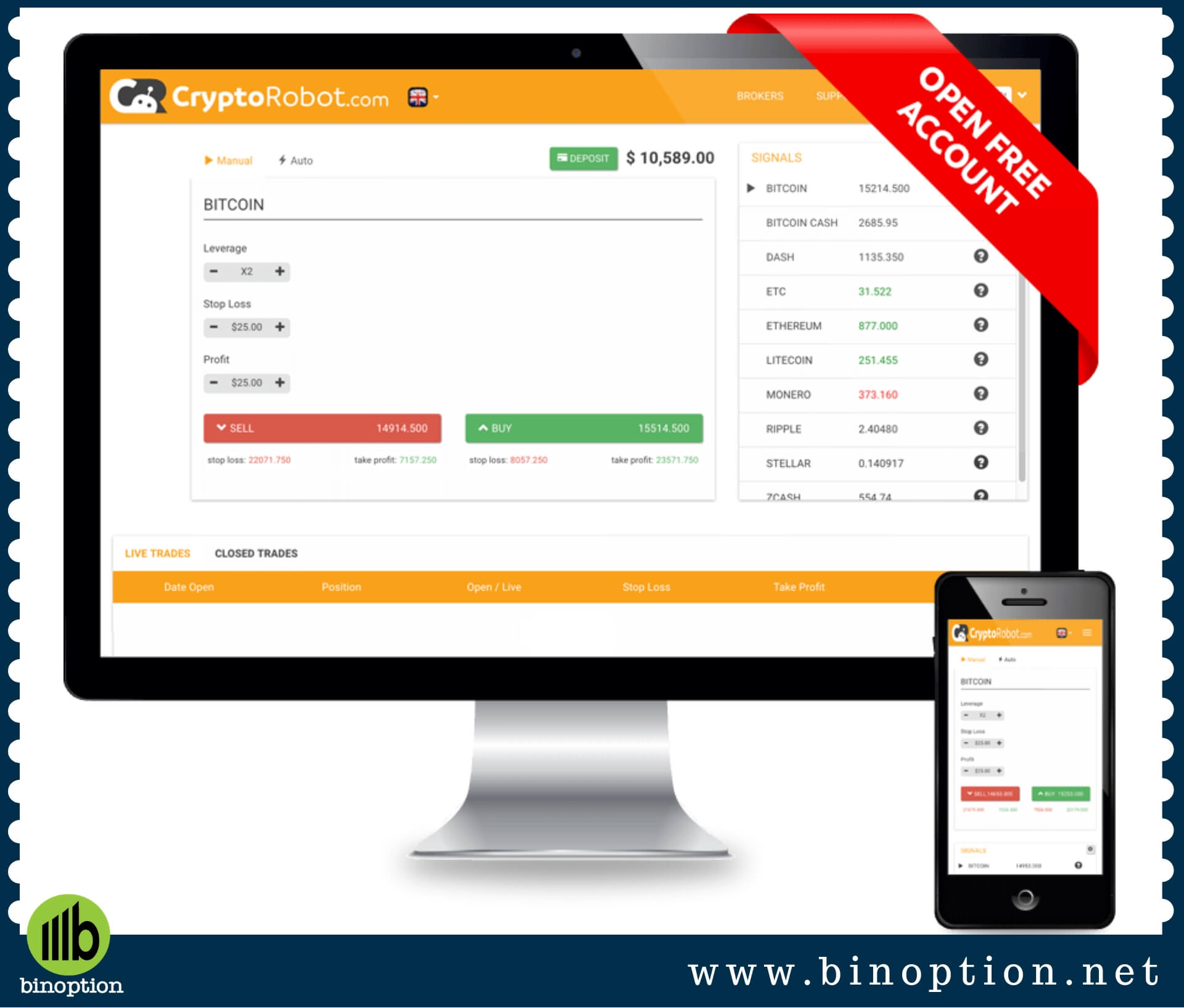 Crypto Robot Mobile Trading
Crypto Robot has partnered with different brokers where you can deposit, withdraw, and trade.
Almost all the brokers Crypto Robot has partnered with offers mobile trading to its users.
However, Crypto Robot doesn't have a mobile application of its own but their auto trading platform is mobile compatible where anyone can trade from any mobile device, you just need the internet connection.
High Capital Risk Is Involved In Financial Trading
Crypto Robot Minimum Deposit
The minimum deposit depends on the broker you chose from the list of partnered brokers.
We have listed the minimum deposit of each broker in the table below.

| | |
| --- | --- |
| Partnered Broker | Minimum Deposit |
| Roiteks | $250 |
| Ashford Investments | $250 |
| Opteck | $250 |
| Greenfields Capital | $250 |
| Olsson Capital | $250 |
| CFDs100 | $250 |
| VEMarkets | $250 |
| Brighter Trade | $250 |
| KayaFX | $250 |
| Capital Traders | $250 |
| MilleniumFX | $250 |
| eMarketsTrade | $2500 |
Crypto Robot Withdrawal
Just like deposits, the withdrawal process depends on the broker that you've decided to trade with.
Most brokers offer multiple transaction methods such as Credit cards, wire transfer, Neteller, Skrill, and many others.
Depending on your bank and the transaction method, the withdrawal process can take 1-7 working days.

Final Verdict: Is Crypto Robot A Scam?
If you look for Crypto Robot reviews, you will find mixed reactions from traders.
Some say, it has been the best investment they have made while others have not benefited from it.
Few complaints were related to withdrawal but that depends entirely on the broker.
We don't think it is a scam as trading robots are ultimately a software and no software is completely error or bug-free.
Open Account
High Capital Risk Is Involved In Financial Trading
Top 10 Broker