AvaTrade Review: Enriched Trading Platform For Smart Traders
AvaTrade is a Forex, Cryptocurrency, & CFD broker and enriched with knowledge, experience and technology which we are going discuss step by step in our AvaTrade Review.
A group of experts are behind of this multi-platform online broker. This trading broker is mainly interested to work with experienced traders along with new traders.
To achieve its aim, it has designed all of the services (including options, assets, accounts and customer service) with much effort and Excellencies.
Another aim of this broker is to make Forex & CFD profitable for the traders. 
Similarly, AvaTrade offers Forex, CFDs on bonds, Stocks, Indices, ETFs, Commodities, and Cryptocurrencies.
AvaTrade is committed to their traders for empowering them to invest and trade with confidence. So, the traders can enjoy their trading in an innovative and reliable environment.
You will get all trading support from this regulated broker. That is why this broker is working relentlessly around the clock.
Let us discover the speciality of this broker in the review.
AvaTrade Review - What Is Avatrade?
High Capital Risk Is Involved In Financial Trading
From 2006, AvaTrade started its venture as a broker for Forex & CFD trading. 
It has already gained much attention from new and old traders. The platform is earned million's trust through strict regulation, integrity and transparency.
Within a few short years, AvaTrade has expanded enormously. They have over 200,000 registered customers globally. 
Traders are executing more than two million trades a month. Meanwhile, the company's total trading volumes surpassed $60 billion per month. However, it was established in 2006. 
The trading broker is owned by Ava Trade Ltd. The headquarter is located at Five Lamps Place, Amiens Street, Dublin 1, Dublin, Ireland. However, they have 10 offices around the world. 
AvaTrade uses Metatrader4 platform.  Traders will enjoy the trading leverage up to 400:1. This platform's interface is very user friendly. A new trader can easily operate it.
Apart from this, the trading platform, you will find two more platforms for social trading and options trading.
Using SSL security system helps them toprotect customers' data, trading history and transaction.
In addition, the education center is very rich. It is filled with e-book, video courses and webinars. Only registered will get access to use it.
It has a mobile application which enable you to trade with mobile device. You can also trade from the desktop. Because it uses web-based technology, so it is unnecessary to download any extra software.
Before making a final dicision, a new trader always tries to find out some unique and special features of a broker. 
For this reason, we usually examine a broker before writing a review on it.
AvaTrade always gives priority to their traders. For ensuring their client's pleasant trading service, the team always works hard. 
We have got some and let us check those given in the below.
Trusted & Regulated broker
Offers Fixed Low Spread
Minimum deposit $100
Meta Trader Minimum Trade size 0.01
250+ Trading Instruments
Up to 400:1 leverage
Demo Account
Limit and Stop Orders
Bonus facility
1-on-1 training session with a dedicated account manager
20% Welcome Bonus
Enriched Education Center
Over 20 Awards won
Islamic Account
Multiple Trading platform 
24/5 help and support in 14 languages
Mobile Trading Facility
Range of automated trading platforms and EA compatibility
Multilingual Platform
Segregated accounts for secure transactions.
AvaTrade is a Global regulated broker with multiple regulation. They have 6 regulatory licences across 5 continents. 
Another key point is that, Broker regulation assure a safe and secure trading environment for clients. 
The trading platform is licensed as a regulated broker in the EU, Japan, Australia, South Africa and the British Virgin Islands.
AvaTrade have been started their trading service since 2006. This broker received numerous  remarkable financial and technological achievements over the year.  
More over, these awards are the proof of their excellent service and success. 
Here is the list of their awards: 
AvaTrade Login and Sign Up Process
High Capital Risk Is Involved In Financial Trading
The login process is really simple.
You can easily log in to the trading platform by giving your registered email address and password.
You will be then redirected to the trading platform.
AvaTrade is operating their trading service around the world as an authorized trading platform. 
As a result, for avoiding any unethical activity, you need to sent your legal documents to the traders.
For new users, you can upload your documents in your My Account Area.
AvaTrade do not accept mobile phone bills or any sort of letter for verification.
You need to follow some steps to upload your documents. Complete the whole process by logging into your AvaTrade account.
Step 1: Log into the AvaTrade broker's platform.
Step 2: From the left site of the page, click on the "Upload Document" button.
Step 3: Choose the appropriate document types and upload.
Step 4: Click "Upload" and wait for the "Thank you" confirmation message.
After uploading all documents, the AvaTrade team will review and process documents within two business days. 
But, documents are usually processed within 24hours (Business days). Saturday and Sunday are not business days. 
After that, you will receive an email notification regarding the result. 
To verify your account, you have to submit these following documents.
Note: Each information that you put while opening a real account must be similar with legal documents information.
A Demo account is necessary for traders to implement their trading strategy without risking the real money. 
Except trading risk, there is no other major differences between a real account and a practice account. 
AvaTrade offers a demo account worth of $100,000 to their traders. So, you can perform trade with the virtual money. 
However, you can only use this demo account for 3 weeks or 21 days. 
You will get a real market condition in the demo account as well. 
High Capital Risk Is Involved In Financial Trading
AvaTrade offers two account types to their clients. One is Professional and another one is Retail. 
You need to meet at-least two of the following criteria to be eligible for a professional account. These are: 
Sufficient trading activities like transactions, trading size, etc. in the last 12 months. 
You need to have trading experience in the financial service sectors. Working in a financial sector for at least one year.  
Financial instrument portfolio including cash saving and financial instruments of over €500,000.
RETAIL ACCOUNT
Negative Balance Protection: Yes

Dispute Settlement Service: Yes
PROFESSIONAL ACCOUNT
Negative Balance Protection: Yes

Dispute Settlement Service: No
Professional trading process is only applicable for those traders who are under EU regulation. The countries are:
(Austria, Italy, Belgium, Latvia, Bulgaria, Lithuania, Croatia, Luxembourg, Cyprus, Malta, Czech Republic, Netherlands, Denmark, Poland, Estonia, Portugal, Finland, Romania, France, Slovakia, Germany, Slovenia, Greece, Spain, Hungary, Sweden, Ireland, United Kingdom.)
You can choose your favorite asset from a wide range of trading assets. Online trading is open for 24 Hours. 
However, traders from Islamic Account can not hold their position more than 24 hours.  So, you can perform day trading. 
The Islamic Account is similar to all other account with one key difference. The difference is that Finance Investors who performs trade with this account will not involve with any other fees or interest. 
Especially, the Sharia Law for Muslims forbids any transaction involved with interest. AvaTrade offers Islamic Halal trading of Gold and Silver. 
You can also trade oil without any positive and negative swaps. To trade Indices, traders need to pay only the bid-ask price. 
Moreover, Forex Islamic Account also follows full line of Islamic rules. Traders will not be charged any swap fees. 
Cryptocurrency trading and trading with certain FX instruments (ZAR, TRY, RUB, MXN pairs) are not available for Islamic Account.  For FX pairs, this account charges a higher spread comparatively others. 
Multi Account Manager or MAM account allows traders to execute block trades. 
You can use unlimited number of clients sub-accounts, all from the Meta Trader 4 terminal. 
For this reason, traders from MAM account will get extra benefits.
MAM Account Features & Benefits: 
Place block orders from a master account
Compatible with EAs (Expert Advisers) and automated strategies
Place orders for an unlimited number of client accounts
Create multiple trading sub-groups for a variety of strategies
Multiple allocation types, including balance, lot, percentage and equity
Trading on account level with partial close option (also on account level)
Client allocations starting at just 0.01 lots
Utilize all MT4 order types: stops, limits, trailing stops, close all, etc.
MAM account is not available for traders under EU regulation. 
AvaTrade Trading Platform
There are 7 different trading platforms available at AvaTrade.
Each platform has been designed to fulfill clients' needs and demands.
All these facilities are lucrative and extremely useful especially for new traders.
However, these platforms are –
AvaTrade web trading gives you an opportunity to trade directly from the website. You can trade from your favorite trading platform without download it on your device. 
In fact, the web-based version of Meta Trader 4 will give you an unparalleled feature-set with a customization user interface. Other features are: 
Instant trading, Pending and Stop orders
'One-Click' Trading
Multiple charting options
Wide range of Analytical Tools and Overlays
41 Languages
Supported across Chrome, IE and Firefox
To enjoy a powerful trading platform, you can enjoy AvaOptions Web Trading. The features are: 
Manage spot and options trading in one account
Options on over 40 currency pairs, gold and silver
Powerful risk management tool
Trading is available 24/5
Practice trading on a demo account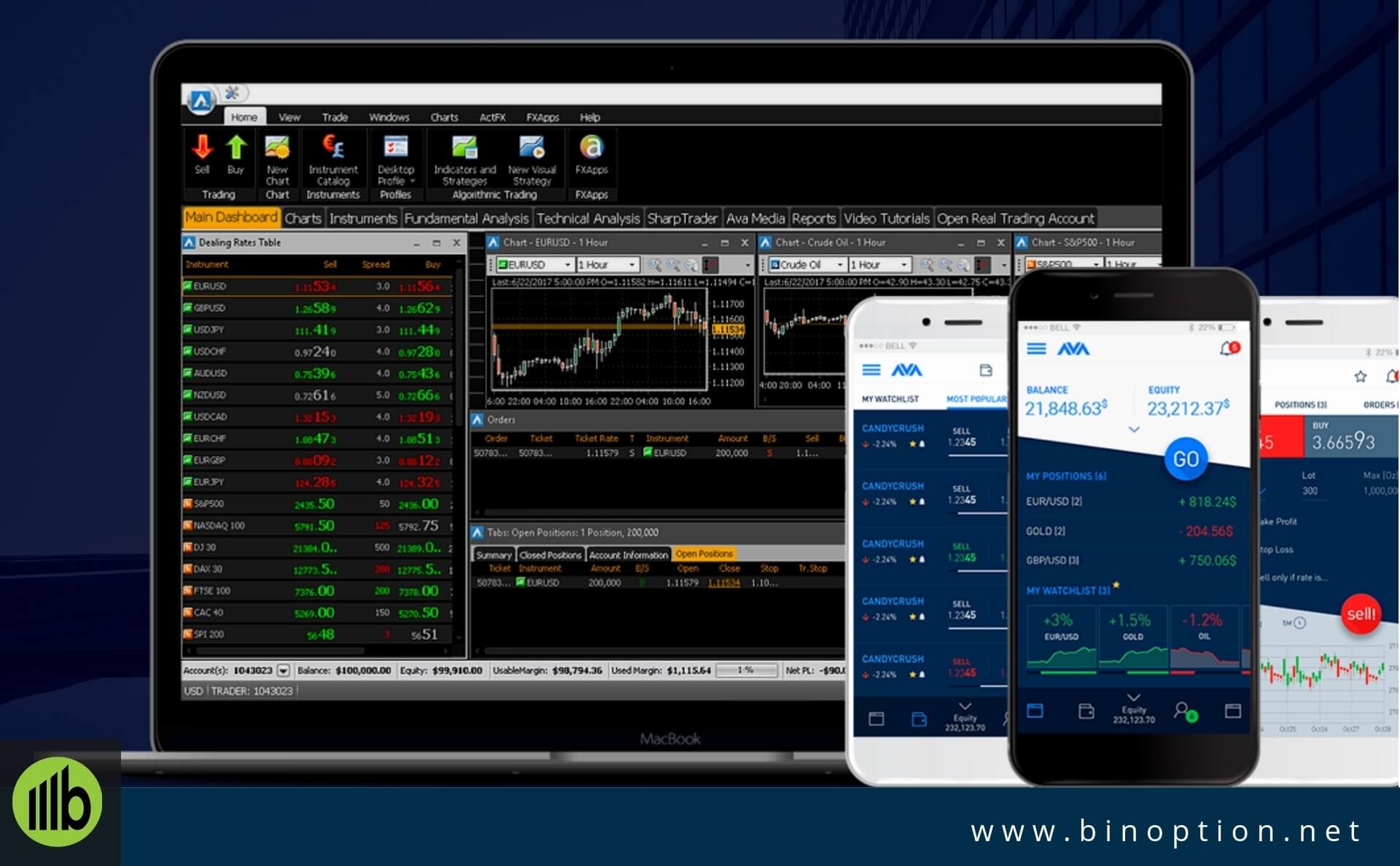 Either you are in home or any business trip, AvaTradeGo app is always with you. 
You can download AvaTrade trading platform to your mobile device or tablet. 
Trade Forex from your smartphones and tablet, whenever you wants. 
In addition, you can download this trading app in your Android device and in your iOS device. 
Traders will get facility to check real-time quotes of financial instruments. You can check your detailed trading history from the mobile platform. 
Benefits of trading with Mobile device are: 
Stay informed with real-time feeds & social trends directly to your phone.
Trade easily with a user-friendly, advanced and intuitive homescreen.
Zoom in for details and manage varied charts and advanced features.
Guidance for various trading services until fully mastering the ap
Open and manage several MT4 accounts on the same control panel.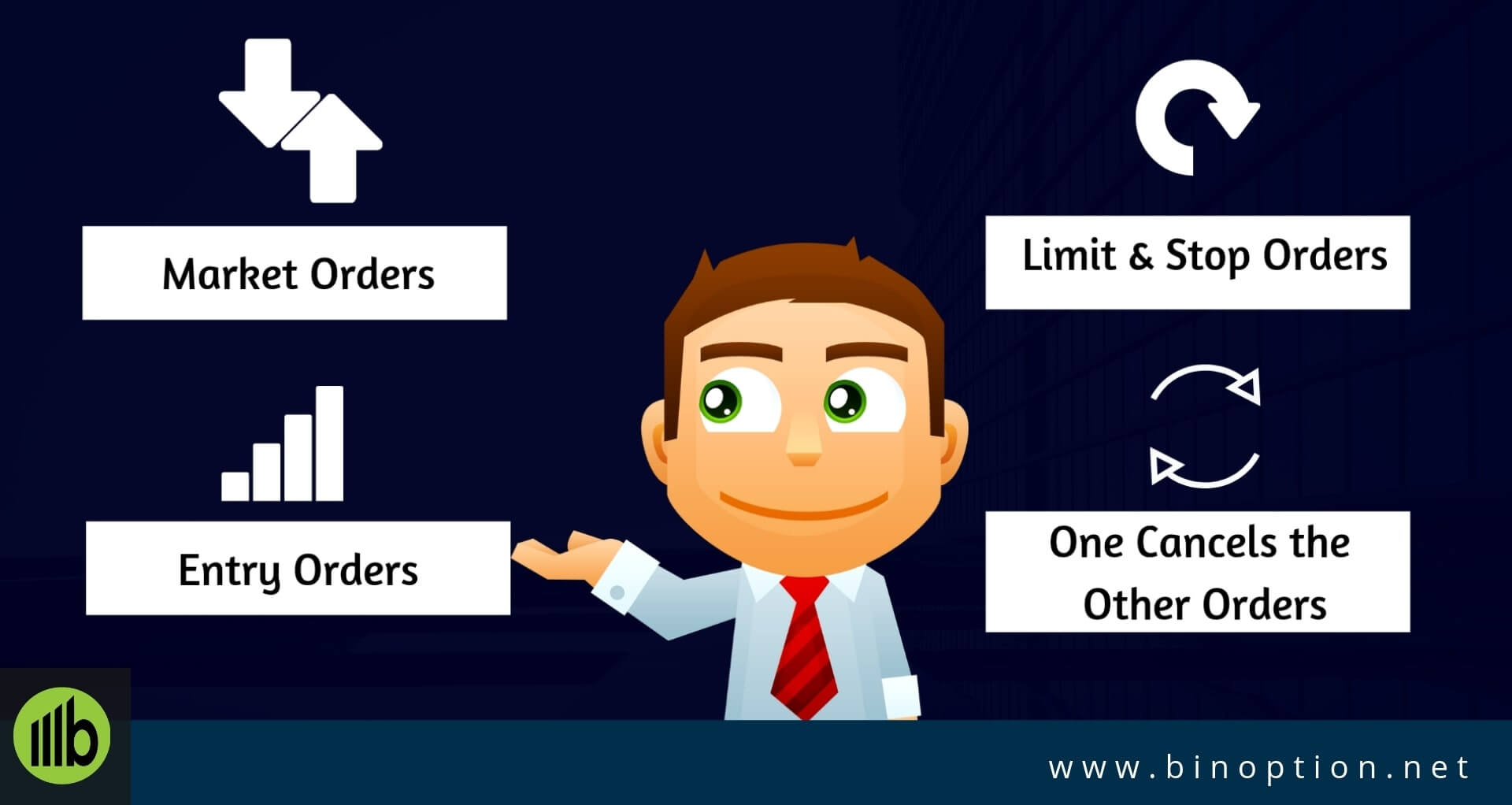 4 types of orders are available at AvaTrade. These are –
Market Orders

Limit and Stop Orders

Entry Orders

One Cancels the Other Orders
Trading Hours are below –
Opening (Sunday 21.00 GMT)
Closing (Friday 21.00 GMT)
In AvaTrade, near 250+ assets are available to trade.
At the same time, it is a great privilege to have such a large number of assets.
AvaTrade definitely increases the chance of working with favorite and popular company.
However, these assets are scattered in multiple groups.
Such as –
Forex
CFD Trading
Stocks
Bitcoin
Gold and Metals
Oil and Energies
ETF Trading
Treasuries
Indices
Litecoin
Agriculturals
Trading cryptocurrency with this global regulated broker is now safe and secure. 
You can trade with all top-ranked digital coins in 24/7. You can start your investment with a minimum amount of $100. 
Traders will enjoy a competitive swap rates in the AvaTrade platform. 
You can go short a crypto and can earn profit while price drops. There are other advantages like: 
Zero risk of wallet hacking or theft
Up to 20:1 leverage
Around-the-clock service and support in 14 languages
Live quotes and charts for your reference
Trade Forex and Cryptos on the same Powerful MT4 Platform
Seize market opportunities on the go with the AvaTradeGO app
Under the ESMA regulation, this trading broker offers following cryptocurrency leverages: 
ETHEREUM 2:1
BTCUSD 2:1
BTCEUR 2:1
BTCJPY 2:1
BITCOIN CASH 2:1
LITECOIN 2:1
RIPPLE 2:1
BITCOIN GOLD 2:1
For new customers, AvaTrade offers welcome bonuses. For a funded account holder, you need to contact with your account manager to check the eligibility. 
To get the welcome bonus, your account need to be funded and verified. 
Traders need to execute a minimum trade volume of 10,000 in order to withdraw bonus. 
You have to execute this volume within six months for every $1 bonus. If you failed to trade the required amount within the given time frame, your bonus will be cancelled.  
 For 250-499, you will get bonus of $75. 
For 500-1,999, you will get bonus of $150. 
For 2,000-9,999, you will get bonus of $250. 
For 10,000 and up, you will get bonus of $400. 
AvaTrade spreads calculation depends on the particular asset types. However, the spread is fixed in this trading platform. 
Traders have to give inactivity fees if they are not active in the platform consecutively 3 months. 
The fee will be deducted from the value of the customer's trading account. The inactive fee is $50. 
After 12 consecutive months for being inactive, traders will be charges of $100 from their trading account balance. This fee is known as administration fee. 
AvaTrade Education Centre
AvaTrade is providing a rich educational resources educate and enrich trader's knowledge. They also offers training to make their client's confident and to expand their trading horizon. 
In the blog section, traders will find daily updated market news. AvaTrade divided the educational materials in four different parts. These are: 
Trading for Beginners
Economic Indicators
Trading Video Tutorials
Forex e-book
The beginners section will give traders a clear idea on Forex and CFD trading. Eventually, you can also know about the market analysis and trading instruments from this section. 
Economic indicators offers sophisticated information on countries economic activities. For this reason, you will also get to know about varies types of indicators and their usage. 
A wide range of video tutorials will provide enough information regarding trading and different trading tools. It will help you to give basic ideas on trading platforms as well. 
Enhance your trading knowledge with the help of Forex E-books. You have to register yourself to get Free Forex ebook. 
Sharp Trader is an educational website offered by AvaTrader. You will get everything that you need to perform your day to day trading. This platform allows traders to monitor their trading progress and training. You will also get: 
Videos reviewing a wide range of topics for all levels of trading knowledge.
Daily Technical and Fundamental Analysis by AvaTrade's top team of market analysts.
Analytical Videos.
Trading Tools –including economic calendar, trading platforms, trading calculators and more.
AvaTrade Deposit & Withdrawal
Deposit and Withdrawal are simple, fast and hassle free.
The minimum deposit is $100 and minimum withdrawal also $100, and during withdrawal verification is required.
Both can be done through various mainstream banking channel including Visa, Master Card, JCB, Bank Wire etc. Currently AvaTrade does not offer Paypal. 
You can choose e-payments like Skrill, WebMoney, Boleto, and Neteller which are safe and secure. 
Withdrawal is if free of charge. You must withdraw up to 200% of your deposit to your credit/debit card. After that, you can use another method to withdraw money. 
An AvaTrade client can apply for Ava Debit Master Card and it takes up to 28 days to receive.
It takes 24  hours to process the withdrawal request. However, 
For E-wallets it may take 1 day.
For Credit/Debit cards it may take up to 5 business days
For wire transfers it may take up to 7- 10 business days.
AvaTrade provides excellent customer service.
We have checked their customer support and found it proactive, cordial and immediate. Support is available in different formats (like e-mail, phone, live chat etc.) with multiple languages. All these services are available 24/5.
They have 11 regional offices and they are in Ireland, Italy, Japan, China, France, Australia, Mongolia, Nigeria, Spain, Chile and South Africa.
They operate AvaTrade Monday through Friday between 09:00 am GMT until 01:00 am GMT in English.
We do have Service Representatives native in additional languages (Spanish, French, Italian, Arabic, Russian, Portuguese and German) who are on call between 11:00 am GMT – 07:00 pm GMT.
You can even seek experts' help using the above-mentioned services and will get an immediate reply.
This broker has a group of experts ready to help and answer any query of the clients. We usually prefer to live chat. You should try it if there is any need for help.
It is safe to work with AvaTrade because this broker is regulated and secure. This broker is very caring to secure client's data, trading history and transaction.
Though, it uses the internationally recognized 256-bit SSL security systems which encrypt data and prevent it from leaking or loosing.
However, AvaTrade is PCI compliant. It means this broker does not hold client's credit card information.
Embedded True-Site identity assurance seal Ava is Web Trust compliant, as determined by the American Institute of Certified Public Accountants. Ava uses McAfee Secure (HackerSafe) to prevent credit card fraud and identity theft.
All client money is segregated from Ava Trade business funds.
The primary advantage of this trading broker is regulation. Being a regulated broker, it offers safety to its traders. 
The multiple trading platform makes trading flexible and convenient. 
You can perform trade from anywhere with the help of the mobile trading app. 
Traders will enjoy the lowest spreads compare to other broker's platform. 
A wide range of educational resources will help traders to know more about trading assets and other trading instruments. 
The major drawback of this trading broker is the shortest time of demo account facility. Traders can not enjoy the practice account more than 21 days. 
The minimum deposit amount is a higher than other brokers. 
This broker doesn't accept USA traders for regulatory reason.
Finally, from our observation and research in this Avatrade Review, we can say that AvaTrade is not a scam broker.
The trading platform is running for a long time and received a lot for prestigious awards. 
AvaTrade is one of the best platforms in Forex & CFD trading along with other asset's classes. 
It will be a pleasure to work with this broker. As its intention is to guide traders towards success then it is a great chance to work with it.
Let's start a safety safe trading with this globally regulated broker.