Best Binary Options Brokers 2022: Top Trading Platforms Reviews, List, & Comparison - Binoption
Choosing the best binary options brokers can be a nightmare. It involves many factors, but this daunting task can save you from countless hours of frustration and loss.
Currently, there are thousands of online brokers. Among those, it is wise to make a checklist by gathering accurate information before investing in them.
Therefore, you are in the right place to guide you in choosing the perfect broker that suits your trading needs.
On the other hand, not everyone is a top trader. Often, beginner traders also visit us with hope. So, we will provide a list of the best and regulated binary options brokers that meet their goals.
Besides, we made the broker list based on some essential factors. The factors are deposit amount, minimal investment, regulation, demo account, etc. In this article, we will further discuss each of these factors.
Moreover, we evaluate brokers by putting on an overall rating. Also, we leave no stone unturned in giving you the most accurate, up-to-date, and valuable information.
Binary Options offer a versatile list of trading instruments, such as forex, cryptocurrency, indices, stocks, etc. You will get access to a vast array of trading assets with brokers. Many binary options brokers also provide CFDs and Forex trading.
Below, we will present a binary options broker comparison table where you will find a list of recommended brokers that earned our seal of approval.
Furthermore, we have a top broker section where you will find only the best binary brokers. If you have any concerns about any broker from our list, please contact us.
Binary Options Brokers List & Comparison
What Is Binary Options Trading Broker?
Well, you need a platform to enter the trading market. And the broker will do that for you. They will allow you to open an account and trade in the financial markets.
Though they work as intermediaries between traders and the market, not all brokers provide account management services.
Mainly, a broker is a firm or a person who creates a platform for traders. Through that platform, traders access the financial market for performing trades. Similarly, a binary options broker is a platform that specializes in offering binary trading services through online platforms.
Note that a broker could provide only one type of trade or multiple types. 
Furthermore, some brokers have their proprietary trading platform, while some widely use third-party trading applications such as MetaTrader. There are also several advantages to using an online broker. The primary benefit is that it lets traders place orders from the comfort of their own homes. All they need is a device with an active high-speed internet connection.
Nowadays, mobile trading has also become the norm, allowing traders to trade on the go. However, you won't get the same flexibility to analyze the charts on the mobile platform. On the other hand, platforms are also designed in such a way as to create an attractive and appealing trading environment for new traders.
Why Do We Need A Trading Broker?
A trading market is a larger space where millions of traders continuously buy and sell different trading instruments. As we stated before, a broker is a middleman who helps you get into a financial market with minor trouble.
An online brokerage firm is your answer if you genuinely want to invest in trading. There is no other available method for you to have complete control and access to your account at any time, even on your cell phone. 
Besides, a diversified broker's classification is noticeable, but you have to select the right one that fulfills your requirements. Also, many investors who are day traders prefer options trading over other investment forms.
Moreover, day traders are directly involved in short-term movements. And for them, a trading broker is a must if they want to ensure an adequate order of execution time. 
As you can see, a larger community of investors prefers day trading as the only source of income because of the high payout. But the expert recommends taking some time to learn profitable trading tips to avoid unwanted mistakes. 
In our next paragraph, we'll explain a few steps that you should follow when opening an account. 
How Do You Open An Online Brokerage Account?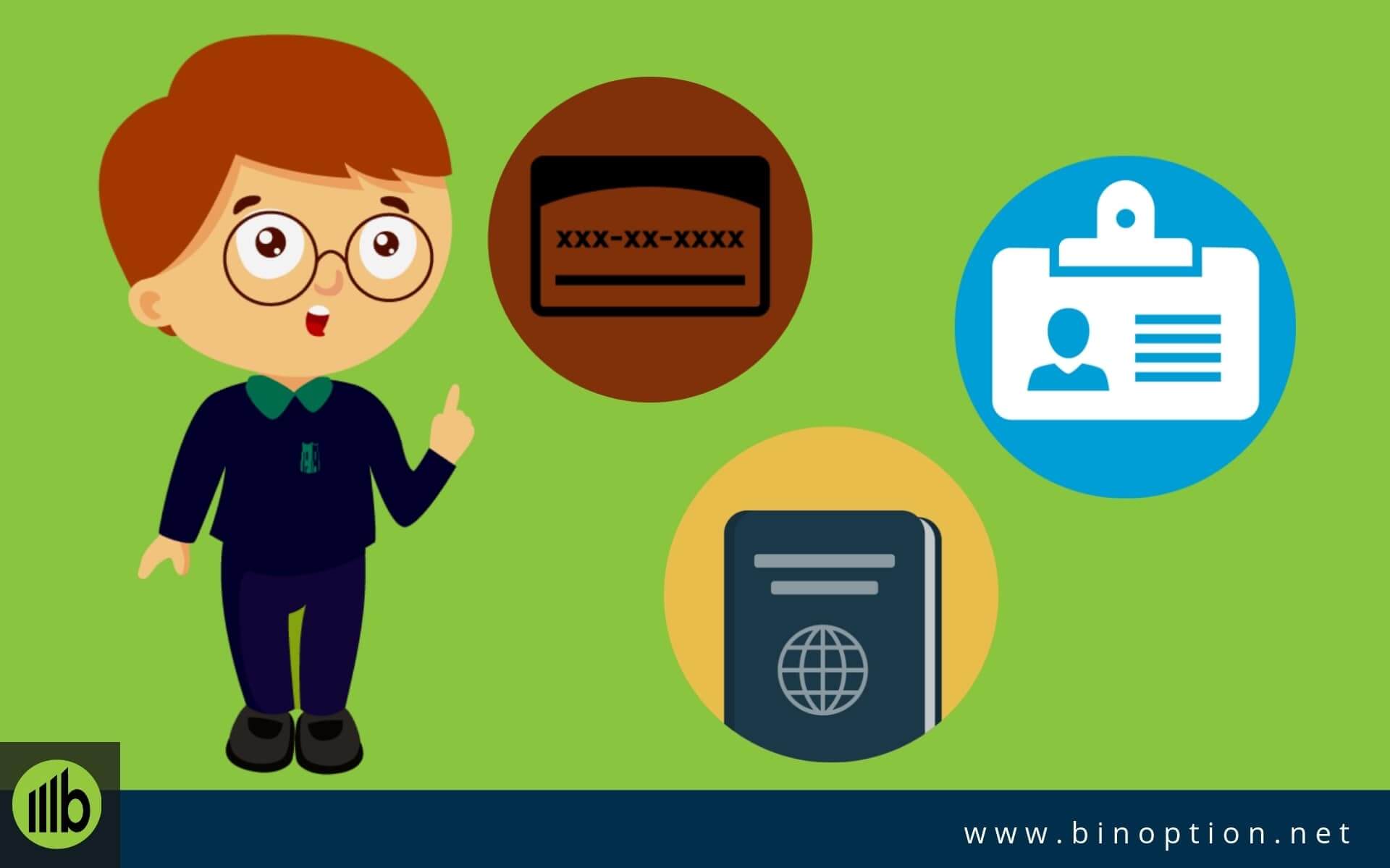 The account opening process is simple with an online trading broker. Binary options broker mostly offers a demo account facility after opening an account.
To fill the registration form, provide a valid email address with other necessary information such as name, contact number, country, preferable assets, etc. In the case of some brokers, you may even use social media to create an account.
Traders have to deposit an initial amount to get access to the actual account. Meanwhile, you can try out the demo account if they offer one. Besides, you need to verify your account before successfully drawing your earnings. For account verification, you need to provide these documents:
Social security number
Photo of your ID (driving license/passport)
Photo of your card (along with CCV details)
It is essential to mention that not all brokers have the same rules and regulations. The timeline of account verification also depends on brokers. 
What Are The Risks Associated With Binary Brokers?
Brokers act as a bridge between a trader and the trading market. However, you have to figure out first whether the bridge is strong enough to hold you or not. 
Remember, after depositing a certain amount, you risk everything that you invest with them.
And, if the broker isn't a reputable one, it can be problematic. So, regulation is one of the key indicators of a legitimate broker. On the other hand, there have been cases where even licensed brokers have also committed fraudulent actions. And scam activities mainly lead to the loss of hard-earned money from the trader. 
However, it is a rare case with regulated brokers as it will impose considerable fines in case of any malpractice. If they intimidate you to trade by yourself, you can even try automated robot trading.
Robot Trading mainly works based on algorithms and allows new traders to generate a quick profit. People believe that automated trading does not require any experience. But according to our expert observation, trading through software needs at least little knowledge. 
Apart from the regulation, there are some other risks related to binary trading brokers. So, next, we will discuss those factors that you should consider when choosing a binary broker.
The advantages of an online broker are many. A broker allows you to control the battlefield where you are the only warrior. Even though you have tons of instruments to play with, many brokers also offer access to international assets, which will allow you to increase your options. 
In the below section, we mentioned some factors that one should consider before selecting a broker platform. If you want to achieve success, make the right choice. 
Remember, research is the key when it comes to select an online platform. Consider the following when making a choice.
Fees should be reasonable.
Offer plenty of tools to make trading easier.
Allow you to open various types of investment accounts.
Access to a financial advisor when needed. 
What Are The Factors Associated With Choosing A Binary Options Platform?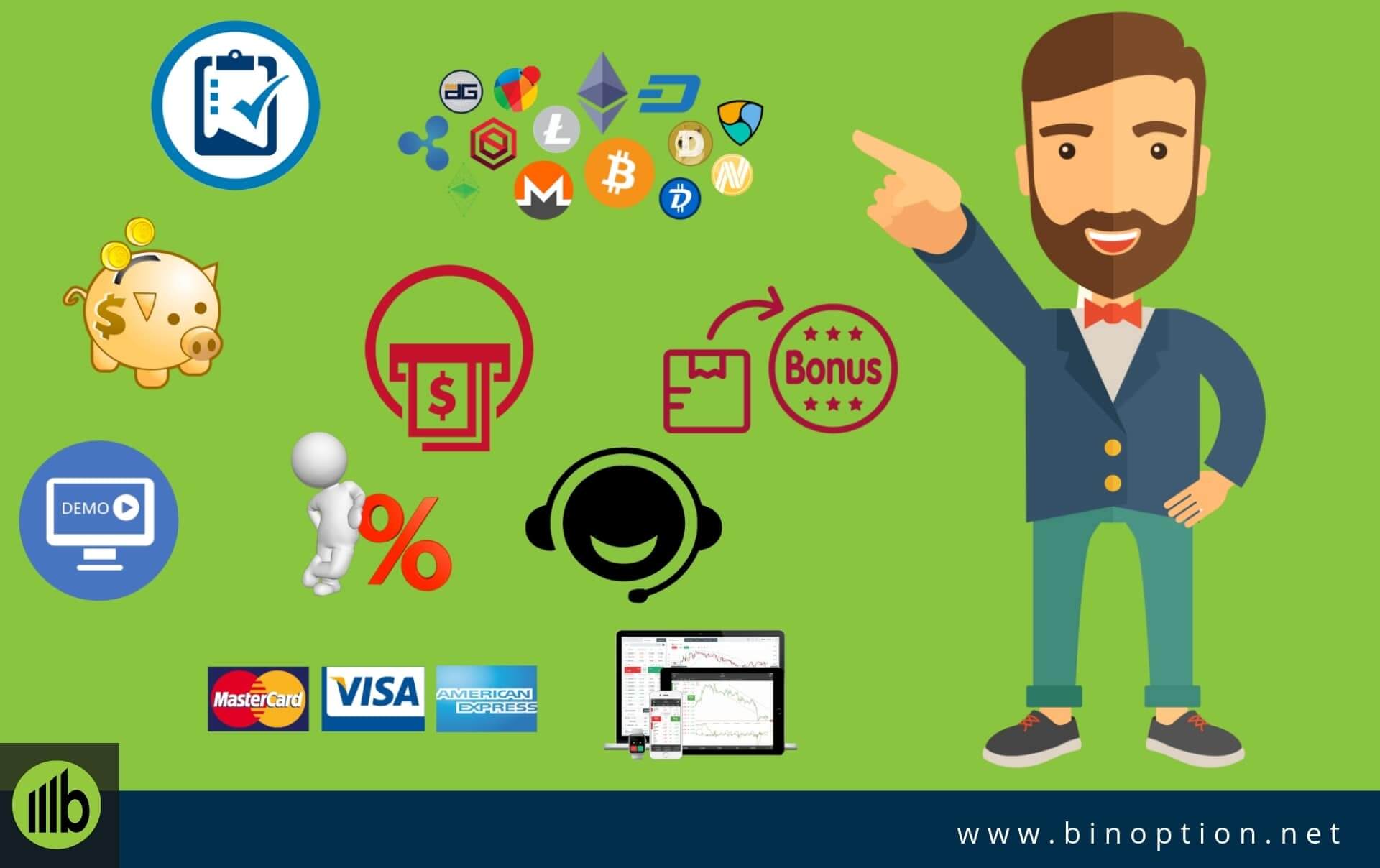 We found countless traders are crowding in different trading forums to find a common interpretation. As a beginner, when selecting a binary trading broker, be more cautious. The trading method is still unsatisfactory in some countries, according to history.
Mostly, in binary trading, scam brokers use unrealistic features as a weapon to attract new traders. Also, they encourage traders to open several accounts so they can get funds from multiple sources.
So, we felt the need to discuss a few factors with our readers. When a broker fulfills these criteria, we only recommend them to you in our binary options broker list.
Here is the complete list of those factors that one trader should consider while choosing a trading broker. 
And regulation entails organizational effectiveness, a chain of command, and a structure for logical support.  
Sun Tzu, a famous Chinese general, military strategist, writer, and philosopher, wrote the quote above. When you understand the quote correctly, you'll consider the regulatory necessity.
Broker's regulation will always be the first thing to look for in online binary trading. Besides, it's hard for traders to deal with an unregulated broker when recovering money. Governments pay close attention to the various regulatory bodies in some particular countries.
So, select those regulated and licensed brokers with top regulatory bodies, including CySEC, ASIC, FCA, etc. The most significant advantage you will get as a trader is that your money is free from any scam. Plus, with a small or large investment, you can enjoy a secure trading environment. 
Just remember, having a regulated broker is a blessing for traders. 
2. Low Minimum/Initial Deposit Amount
When you choose a live trading account over a demo one, the minimum deposit amount is an integral factor. Also, not every trading broker will offer you the same initial funding amount.
The deposit money may vary from broker to broker, starting with a small amount of $10. Besides, it is convenient for new traders because they can trade with less risk and greater confidence. 
Some brokers have a proprietary trading platform for binary options, where others have been working with third-party trading applications. A trading platform is also a place where traders can complete their deals within a limited time frame.
On the other hand, traders can easily configure proprietary platforms according to their trading needs. We constantly push our readers to select one that is easy to use. Because placing a trade and performing technical analysis shouldn't feel like a hassle.
In contrast, if you want to trade with a commercial platform, check whether the platform provides a user-friendly interface or not. Mostly trading applications such as MetaTrader, Ninja Trader, and so on have a minimal platform configuration facility.
Starting 
with 
a 
demo 
account 
can 
be 
a 
wise 
move 
to inspect
the 
platform 
features 
before 
you 
deposit actual money
.
Who doesn't want to fill their wallet after completing a trading session?
Almost everyone has the tendency to earn profits from each trade, though some failed because of many reasons. And profit generation is the ultimate purpose. However, one should know how to continue this for a long time.
The payout percentage is also a significant component of binary options. It decides how much you will get after winning trades. On average, the payout percentage is between 60% to 80%. Traders generally make around 90% of the return percentage if they firmly control trading psychology. 
So, look for a broker that offers more than the mentioned number. Moreover, brokers like IQ Option, Deriv, Olymp Trade, Binary.Com, Binary Cent, Binomo, and expert Option offer the highest payout. Also, these platforms are fully regulated and licensed by reputed regulatory bodies. 
5. Trading Instruments Or Asset Index
Each trader has a selection of assets they want to trade. Many of them trade similar assets, while others look to diversify the portfolio. Overall, you can trade in various trading classes such as Forex, Cryptocurrency, CFD's, Commodities, Indices, and so on.
Look for a broker that provides a comprehensive range of assets. Moreover, top brokers offer over 300 trading instruments, including volatile pairs. 
But having an expanded portfolio is better for a trader, as it minimizes the trading risk level. Before everything, know how to address the right trading asset in the most volatile market condition. Because choosing a highly liquid asset is essential since it gives you the highest return rate. 
6. Take Advantage Of A Demo Account
A demo account for binary options is a practice account that brokers offer. Traders will understand how their trading platform performs without depositing money. The demo account also allows traders to practice and figuring out various trading strategies before starting with a real account.
You can also eliminate emotions when you are trading with a demo account. Most brokers offer a demo account, but they are limited by constraints such as limited time, money, trading conditions not matching that of the real one, etc.
On the other hand, some brokers offer a practice account after depositing an initial amount. As a result, look for a broker that offers a fully functional demo account that investors can use at any time.
7. Multiple Payment Methods
Not everyone uses the same payment methods. Some prefer credit cards, while some prefer banks or other online payment options. Offering multiple payment gateways can be a primary business advantage. It facilitates both business and valuable customers. 
Besides, one shouldn't compromise your options for your broker. Almost every broker allows multiple payment gateways or methods that satisfy most traders. Moreover, some brokers currently accept cryptocurrency as a payment method, which is fast and secure. 
Withdrawal is a significant factor to consider while choosing the right trading platform. Only because of withdrawals, your 70% trading experience with the broker will amaze you or bring devastation. Traders usually prefer to enjoy the super fast withdrawal with less or no transaction fees.
Do not forget to read the broker's terms and conditions, in particular the withdrawal section. For new traders, we hope the deposit and withdrawal guides of top brokers will help a lot. The guide is so resourceful that a trader finds full-fledged information on various withdrawal and deposit methods, problems, how to solve, etc.
Besides, check the withdrawal processing time along with the verification procedure. Remember, the broker will approve your request only if you complete the account verification process.
Some brokers offer extra features such as tournaments, sign-up bonuses, deposit bonuses, and many more. Mainly, brokers offer these additional incentives to draw traders' attention.
The education segment is also gradually becoming a keystone on the website of any broker. They plan to provide valuable tutorials and tactics for traders to take advantage of their platform.
Trader's sentiment, market analysis, news trading, social trading, etc., are some innovative features that brokers deliver nowadays. The blog segment is also an additional component that lets traders remain up-to-date with recent market fluctuations. Have a small tour in Binoption's blog section, which entirely designs with various trading relevant topics.
All of you are familiar with user manuals, which people frequently get after purchasing a product. So, you can consider that thing as a potentially lifesaving mate because it is possible to get every single detail from a user manual.
Traders also frequently face problems with a new platform. Likewise, the customer service team will help you address any problems that come from the trader's end. Customer support service should be cordial, fast, attentive, and efficient.
Additionally, they should be more careful while delivering any information. It is mandatory to have a minimum knowledge of trading instruments, indicators, platform features, etc. 
Why Regulation Is Important For Binary Options Trading Broker?
The binary Options market grew into a standard after 2008. Compared to other modes of investment, the trading form became popular because of its structure. The regulation wasn't a significant problem for binary options until they scammed people. As a result, several scam brokers got away with the trader's hard-earned money after conducting fraudulent activities.
So, it explains why the term scam is synonymous with binary trading. However, regulatory bodies are now becoming more strict. Trading binary options gradually gain people's trust.
Most importantly, regulation ensures that brokers cannot get away without facing legal penalties if they find themselves guilty of scamming or cheating. So, from our given list, you will get all regulated brokers that offer binary trading along with other forms of trade.
Also, each regulatory body operates within certain countries with different laws and procedures. For example, in the United States, the financial security responsibilities lie with the CFTC (Commodity Futures Trading Commission) and the SEC (Securities and Exchange Commission).
On the other hand, regulated brokers often conduct their operations transparently. Also, they act as a safeguard of the trader's funds. To hold the money of the client, a broker should have a separate account.
Binary Options Trading Brokers For USA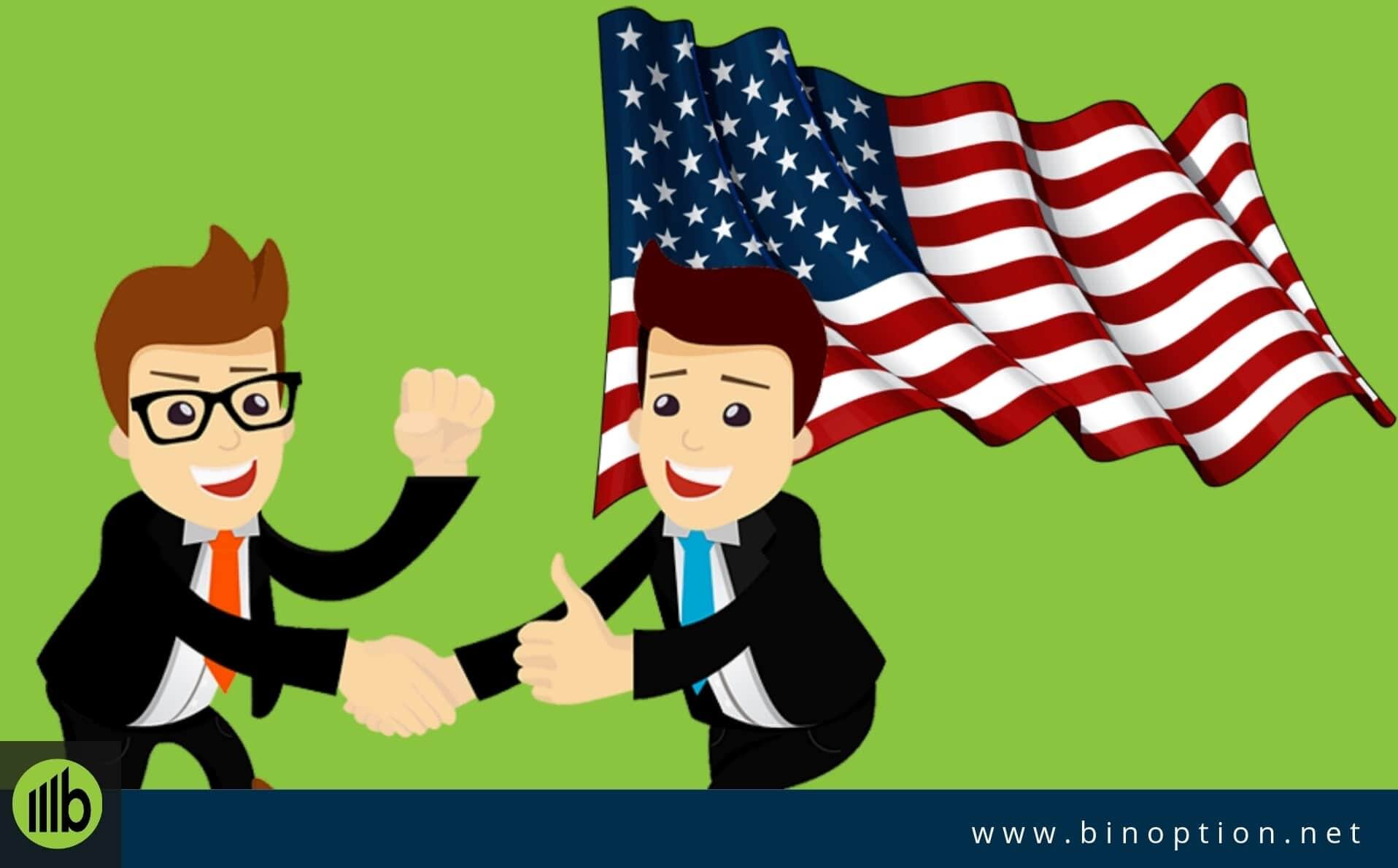 Do you realize why in recent days, people have engaged themselves more in binary trading? Because the process of trade is much easier than others. People take that method of trading as a passive source of income. Besides, binary options are a well-known way to make money nearly worldwide, including in the US.
Most importantly, brokers outside the USA do not get a permit or license to sell their services to US residents. Though, trading of binary options is legal in the USA. Since dealing with an unregulated offshore broker is against US law. The regulation of USA brokers differs from other countries.
But offshore binary brokers can also offer their services if they get a license from the USA regulatory bodies. They have to maintain all the rules and regulations set by the selected bodies.
Nadex is the best binary options trading broker that provides an excellent trading platform with a secure environment. CFTC regulates this broker under a particular guideline. 
Binary Options Platform For UK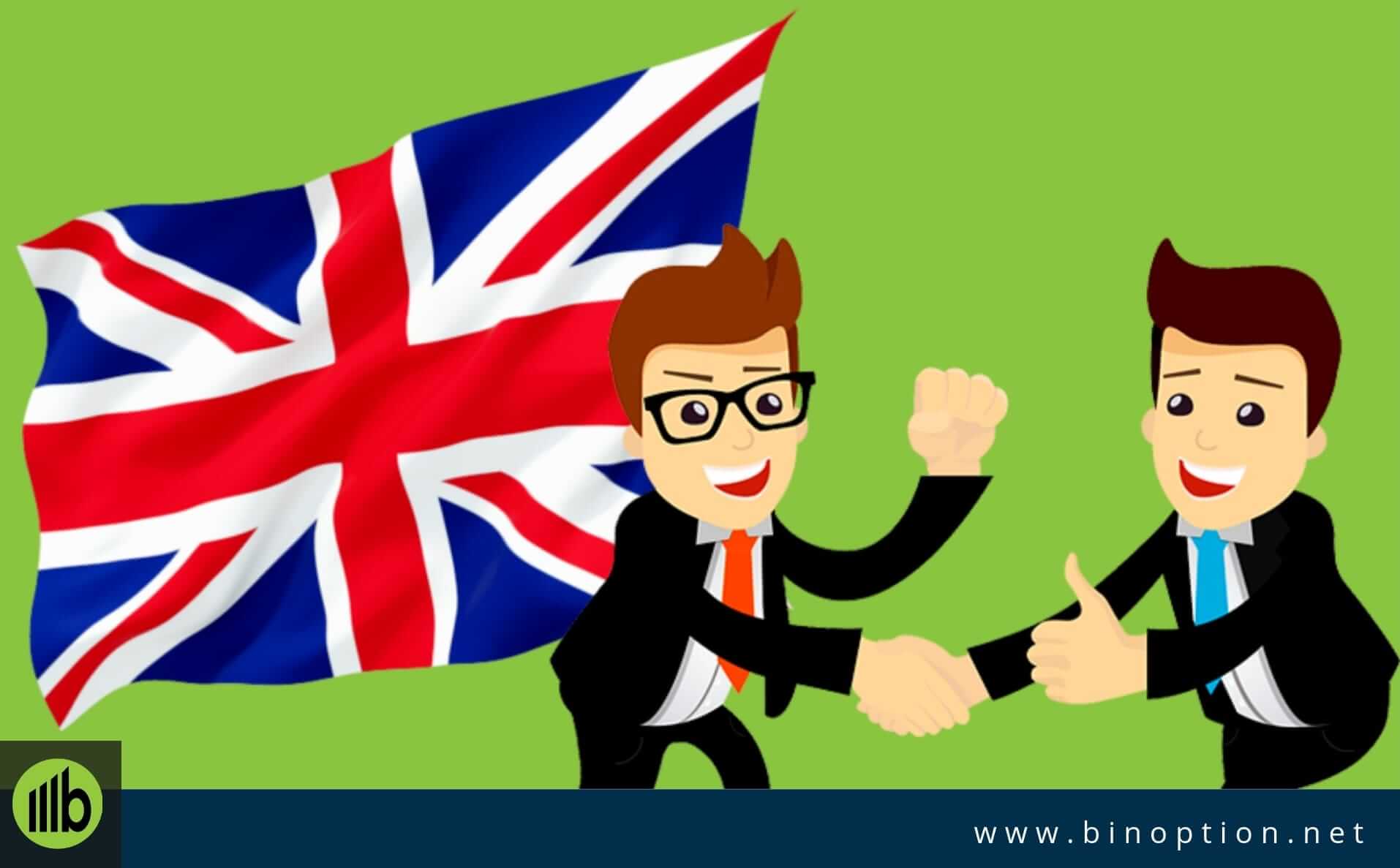 Compared with the USA, binary options trading is much more flexible in other countries. A binary trade is entirely legal in the UK. The British FCA (Financial Conduct Authority) is the regulatory authority accountable for monitoring and recognizing binary trading in the UK. On the other hand, by inspecting selected broker's activities, they removed several scam brokers.
Earlier, the FCA was a Gambling Association. Later, it was responsible for the regulation after an announcement on 3rd January 2018. Mainly, the regulatory body provides a sense of fulfillment and protection for traders because they are very strict with the policies. 
Before registration, we recommend you read all the primary information, including the regulation portion. The fantastic factor is that offshore brokers can also provide services to UK traders with or without an FCA license.
The binary Option is an excellent trading type for generating a quick profit. Your binary trading experience ultimately boils down to the broker you choose. As we already said, you can compare the brokers from our comparison table. Traders are always looking for a perfect broker with all features, though it is impossible. Some excel in one feature while others excel in another.
Choosing a broker isn't enough. You must trade profitably to earn money. And to do that, you need to understand and familiar with the term binary options and how it works.
Our guides and strategy section will surely help you by providing basic concepts in this trading term.
Also, binary options offer massive potential earning. Using the right strategies and methodologies, one can win the highest payout percentage. Instead of falling for those get-rich-quick schemes, learn binary options properly.
Trading is not a quick race. So treat it like a marathon. Your fundamental and technical analysis must be on point. Therefore, our recommendation is to start slow and invest small.