Deriv Review: Discover The Best Experience In An Innovative Way
The old form of Binary.com is re-branding to Deriv platform. In this Deriv review, you will find microscopic information that you are seeking to know.  Also, the intellectual mind starts with something that is harmless and brings profits.
Trading with Deriv may be your first experience, even though you have expertise on the binary.com platform. But, a new kid on the block needs to know the specifics, before you play with multiple strong platforms under one roof.
Moreover, the aim is to create a place where people can trade what and how they want. Traders can trade Binary Options, Forex, CFDs, Indices through Deriv broker's platform. 
Besides, you can experience the simple, reliable as well as flexible trading environment with collective features. You may also take part in the enlarged money markets, and join the group of more than 1 million investors.
The review will describe in all ways that matter, why this newly launched trading platform is innovative compared to the older one.
Our team will also cover specific features, minimum deposits, withdrawal procedures, etc. in this review.
Deriv Review: What Is Deriv?
High Capital Risk Is Involved In Financial Trading
Deriv is a new platform established by the Deriv Group. The story begins in 1999 with BetOnMarkets, which was rebranded as Binary.com in 2013. Again in 2020, they agreed to celebrate the 20th anniversary of innovation and development by launching a new platform called Deriv. 
According to our research and genuine trader reviews, the broker platform is user-friendly and ideally suited to both the beginner and expert traders. 
Besides, the company has become a leader in the market because it delivers leading products that are trusted around the world. Globally, the company has five corporate offices with more than 250 members of the team.
You can trade the largest financial market via three enhanced trading platforms, such as Forex, Options, Commodities, Indices, Stocks, etc. It also provides an expanded range of products with different trading advantages.
Anyone can customize the platform with different charts and software, after opening an account with Deriv broker. Trade automation may also be described below in this Deriv review. 
Unfortunately, traders from Canada, France, Hong Kong, Israel, Jersey, Malaysia, Malta, Paraguay, UAE, USA or a restricted country identified by the Financial Action Task Force ( FATF) will not receive any services from Deriv broker.
Read until the end to know about several effective information available here to reduce the failure rate and increase success, no doubt.
Why Choose Deriv Platform
Have you ever considered spending money without having an idea of where to put it and how to make a profit? The only way to select the best platform is to recognize the opportunities that would be different from others. 
We 're not going to guarantee you a fixed profit ratio that you can earn from this platform.
But, according to our research, as well as their promising words, the following features make them one of the leading online trading service providers.
Multiple regulations 
Minimum deposit $5 
Minimum trade 0.01 lot
100+ tradable assets
Demo account facility
Multiple trading platforms
Maximum payout ratio of 200%
Automated trading facility 
MT5 integration
Deposit bonus
24/7 available support team
SSL encryption 
Multiple payment methods
Fast withdrawal 
Tight spread 
Client money protection
3 powerful platforms
Available weekend trading
Deriv is a new platform established by the Deriv Group. The company offers trading service on both the Deriv platform and Binary.com.
Additionally, there are several companies within this community that are licensed to operate Deriv and Binary.com. 
We already mentioned earlier, according to the evolution of the organization, BetOnMarkets.com was rebranded as Binary.com in 2013.
But in 2020, Binary.com again launches a new platform named Deriv.com to celebrate 20 years of innovation and development.
We also prepared a list below for our readers with all Regulatory Information:
Deriv broker offers an unlimited demo account facilities for both beginners and experienced traders. It is possible to practice on different trading instruments and tools by using a virtual amount. 
Those who already have a binary.com broker's account can use the same credentials to log in to the Deriv trading platform. New users, create a demo account by simply entering your valid email address. 
A verification link will be sent to the provided email address. Enter the main dashboard by clicking that link. From the dashboard section, now select the country name, set a password, and click the Start Trading button. 
Lastly, your account is ready to open up a position with a $10,000 virtual amount. Besides, traders can also sign up with Deriv by using Google or Facebook login details.
How To Start With A Real Account
Traders need to follow some steps to add a real account. You will find this innovative thing that was missing in the old Binary.com platform.
Below, we will mention these steps gradually. 
Please choose your currency
Complete your details with first name, last name, date of birth, and mobile number
Enter your valid address details which is the same as in your proof of address
Read carefully and agree with terms and conditions
Now deposit a minimum amount of $5 to start trades with your favourite trading instruments. 
You don't need to verify your account unless the team contact via email. If necessary, they will provide instructions on how to submit valid documents.
Risk Awareness With Demo Account
If you are a novice investor, then a demo account is a blessing to you. We also urge our readers to practice and learn the fundamentals of trading before they play with real money. Because, online trading is exciting but involves risk factors. 
You can learn how to position trades with a demo account by evaluating the market with numerous methods. Also, you can create a strategy, tactics, and make you more accountable than before. 
Deriv Platform offers traders an unlimited demo account facility. You can trade with virtual funds without you threatening real money. Also, trading with a risk-free virtual account is possible as long as you want.
Three separate improved platforms are going to give you a new experience. The platforms are now fairly easy and more flexible to use.
We 're going to give you an overall idea on each platform by sharing the core features.
Deriv DTrader (Overview Of Platform):
DTrader is a simple trading platform with more than 50 tradable assets such as Forex, Synthetic Indices, Stock Indices, and Commodities. Traders need to follow three easy steps to open a position on this platform. 
You can also customize the chart with technical indicators and widgets to make it more user-friendly. In addition, it will also help you make a smarter trading decision.
Select the preferred trading instruments from the asset list. After that, analyze the market with the right tools and indicators, and trade.
The benefits that you will get from DTrader are: 
Minimum stake starts from $0.035
Flexible trade duration from 1s – 365 days
Potential payout maximum of 200%
Maximum Ticks 10
There are three types of trades available to traders. These are the following: 
Ups & Downs 
Rising and Falls 
Multiple options 
You can check the open position as well as the profit table from the report section. Also, view all transactions on your account, including transactions, deposits and withdrawals from the statement section
Deriv MT5 Platform (Account Types):
Deriv traders will have the integration of the MT5 network. You can run the MT5 application from either your browser or your trading device. There are three forms of accounts available from which you can select yours. 
For the exception of the MT5 network, you do not get different account types on other platforms, such as DTrader or SmartTrader. Each trading account has different criteria with different advantages.
In particular, the platform is the best fit for experienced traders. Besides, each account is designed to provide a unique opportunity to locate financial instruments.
You will get the benefits listed below from the MT5 platform.
70+ tradable assets
Maximum leverage 1:1000
Minimum lot size 30
The demo account is the perfect way to get acquainted with trading platforms. You can also learn different trading strategies by using different resources that we've already listed.
DBot Trading (Build Your Customized Bot):
DBot is an automated trading robot that gives you a floor to automate your trading without writing codes. The three advantages you 're going to get with this bot are: 
3 pre-construction strategies 
Zero cost of building 
More than 50 tradable assets
You can also create a customized bot using different popular strategies such as Martingale, D'Alembert, Oscar's Grind, etc.
Not only that, but you can also maximize your profits and reduce losses by using analytics tools, indicators, and smart logic.
Those who have already used the binary.com bot know that traders can save strategies on their Google Drive and carry anywhere they want. Traders can also use the same methods in DBot.
The process of working with this bot is very simple. Everything that you need to do is 
Select tradable assets
Set purchase conditions
Set restart conditions
Run bot 
Check the earnings
If you're still stuck at the same point, please get integrated help by accessing tutorials, guides, and reference information.
Deriv Trading Instruments And Market:
More than 100 trading instruments are available for trading on the Deriv platform. The increasing trading form will offer you separate benefits from the other.
Trade in the diversifying trading instruments is now available through the use of margins, options, and multipliers. 
Margin trading is available on the MT5 platform that allows you to buy larger asset units. Both digital and call/put spread options are available on DTrader, SmartTrader, and DBot. The DTrader platform allows multiplier trading only.
Forex is the largest financial market you can trade on this platform with popular forex pairs, including major, minor and exotic pairs. The advantages you would get from this broker are as follows: 
High-Leverage 
Tight spread 
Advantage chart widgets
Synthetic indices are based on a safe random generator. The form of trade is unique as it stimulates the movements of the real world as well as protects against natural disasters and disturbances. 
Opening a trading position is available on different trading instruments that come under certain categories such as Volatility Indices, Crash / Boom, Step Indices, Options, and Multiplier.
The other benefits you will get from the Deriv platform are: 
High-Leverage 
Tight spread 
Trading 24/7 
Free from real-world market and liquidity risk 
Innovative forms of exchange
Those who like to trade the broad market without owning the underlying assets, stock indices are the best option. In addition, it will allow you to open a place outside the standard hours of major stock markets. 
Other benefits that suggest why traders need to invest in Deriv stock indices: 
The requirement for capital is minimal 
Limited Risk 
Extended trading time, up to 18 hours a day.
Traders obtain profit from market fluctuations in precious metals such as silver, gold, oil, and more. 
The key advantages that the trader would have are: 
Fixed and variable competitive spreads 
Free from commissions 
All four precious metals available, including crude oil
Deriv SmartTrader is a premium trading platform for those who want to trade binary options on a different trading form. You'll get the basic guideline from their website. 
The following steps will help you to set up a trade: 
Step-1: Choose your market and the underlying asset. 
Step-2: Select your form of trade. 
Step-3: Change the parameters of the trade. 
Step-4: Predict the direction of purchase.
The clarification that you need to bear in mind is that the Rise / Fall contracts would be refunded if: 
There are less than 2 ticks between start and end times; 
The contract does not end within 5 minutes (for tick term contracts)
Mobile Trading Application
The Deriv platform does not yet support the mobile trading program.
After completing the process of transferring all the data and other necessary information, the broker will make their platforms available through iOS and Android apps.
The Help Center is available 24/7 to address trading-related issues, including technical assistance. You can also visit the support page to get answers to your questions, which is the fastest way. 
In addition, you can either call them directly to their international support desk or send them an email.
Deriv Deposit And Withdrawal Process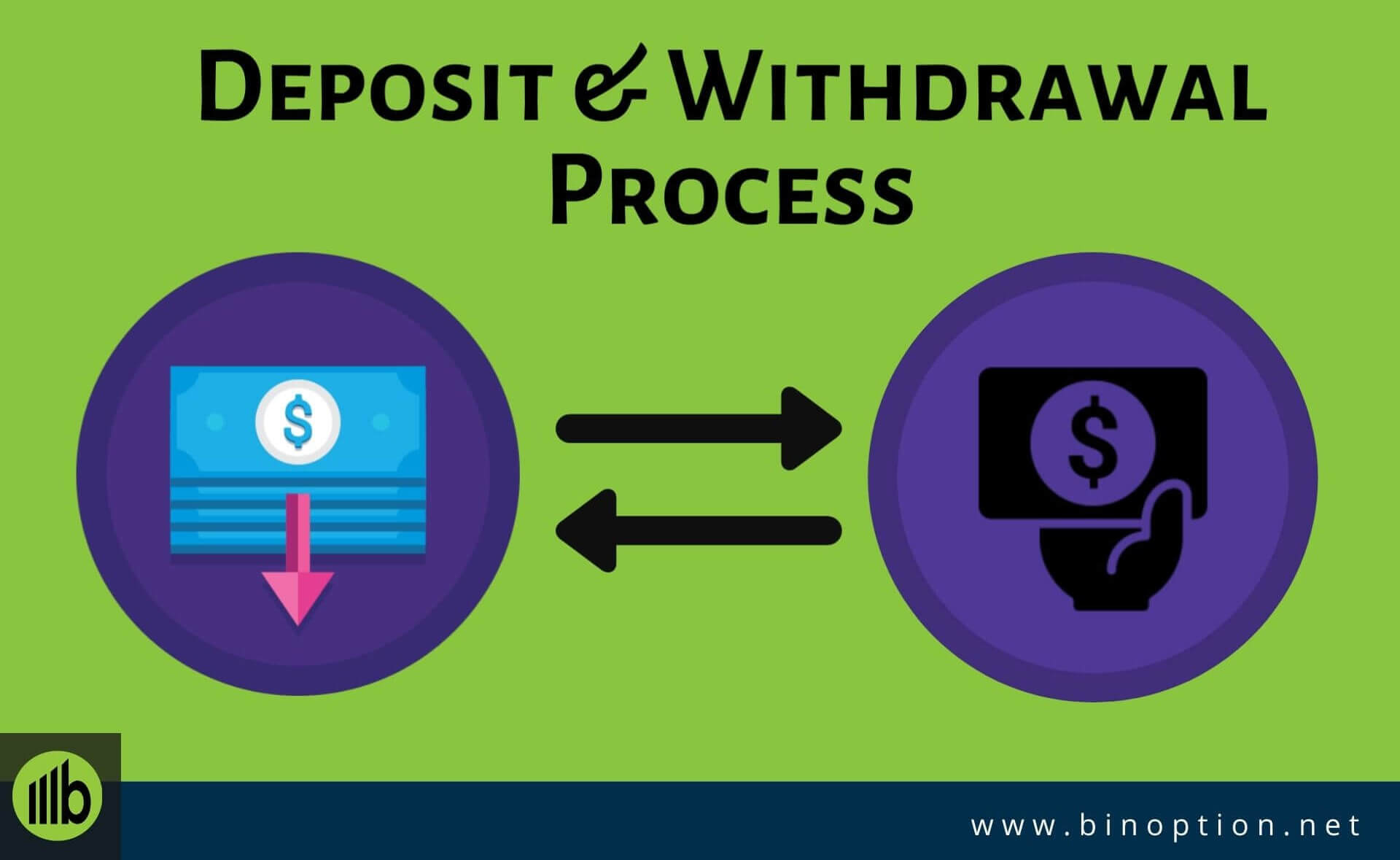 A broad variety of payment and withdrawal options are available to traders including bank wire, credit and debit cards, e-wallets and cryptocurrencies. 
Funding accounts through the payment manager is possible if the service is supported by your country. The deposit and withdrawal process only requires one business day, except for the bank or money transfer service.
Deriv minimum deposit amount is $5, but other forms of payment may have different minimum amounts. In addition, there is no minimum amount for cryptocurrency deposits.
Bank wire transfer – Minimum deposit begins at $5 and will take 1 or 2 business days. 

Credit/debit card – The minimum deposit amount is $10 for credit or debit cardholders. Deposit processing time is instant, however, to withdraw money, it will take a business day. 

E-wallets – Skrill, Neteller, PaySafe, Fasapay and WebMoney are all accessible with a minimum amount of funding.

Cryptocurrency – No minimum deposit required for cryptocurrency. 
Is It Worthy To Trade With Deriv Broker?
As we mentioned earlier, the popular Binary.com platform is only rebranding itself with a new name for Deriv.
Via this platform, Binary.com broker's have introduced a new feature to their entire network. So, the platform is legit and scam free for both the novice and expert traders. 
Additionally, you will receive market news, analysis, webinars, ebooks, video tutorials, including help centre articles regularly. The team uses SSL encryption to secure consumer data and account information.​
The following advantages are the reasons why millions of traders choose this trading broker and give it the highest priority over anything else.
A wide range of trading assets 
Available support for 24/7
Multipliers to increase potential profits
Three different trading platforms
Zero payment fees for both deposit and withdrawal methods
Trading timeframe starts from 1sec to 365 days
Disadvantages That They Can Resolve
The drawbacks we listed here are minor because our team has not been able to identify any major ones. However, the solution to these drawbacks could make this platform more efficient than before. 
No support for live chat 
Limited Welcome Bonus 
Lack of a social or copy trade feature 
Poor educational resources
Hopefully, we've covered almost all of the details in one overview so you don't need to dig here and there. The broker is definitely a safe choice for all forms of traders. 
In addition, the smallest amount of funding is another good part of the grant that anyone can start with a small amount. 
In addition, user benefits, including multiple regulations, also ensure a safe and secure trading environment.
We recommend that our dear readers will give this broker a try, at least consider it once.