Learn How To Choose The Right Trading Assets Less Than 5 Minutes
Whether you're a short-term trader or you're dedicated to spending your full time seeing the market move, the right trading assets can receive the ultimate profits. However, untrained traders may find it very hard to pick up the right asset if they have a lack of adequate information.
Moreover, your impulsive action is the root of fruitless trading. Meanwhile, other factors also involve holding constant success.
Suppose you've traded the most renowned market pair with quick research. Your return will not be identical to another trader who spends most of his time on market research.
In this small online diary, we 're trying to show you some remarkable points. We also will address the importance of choosing the right trading instruments.
You can either own or control trading assets for a specific period which are primarily economic resources. Traders can trade these resources to bring profits for future benefits.
As a trader, you will get a platform that works as a bridge between you and the market. Through this platform, they can exchange an asset on markets such as currency, stocks, commodities, etc.
Not only for traders or investors, but trading asset can also be a vital indicator for banks. However, the forms are distinct from retail traders.
Traditionally, people buy tangible or intangible assets by hoping for unfolded profits. In online trading or options trading, traders do not take ownership of an asset. Instead, they predict the future value of the underlying asset.
In our introduction of the article of the binary options, we have already explained the underlying options trading terminology. We also mentioned that if anyone predicts the right future price of assets within a fixed time, it will reward traders.
How One Can Choose The Right Trading Assets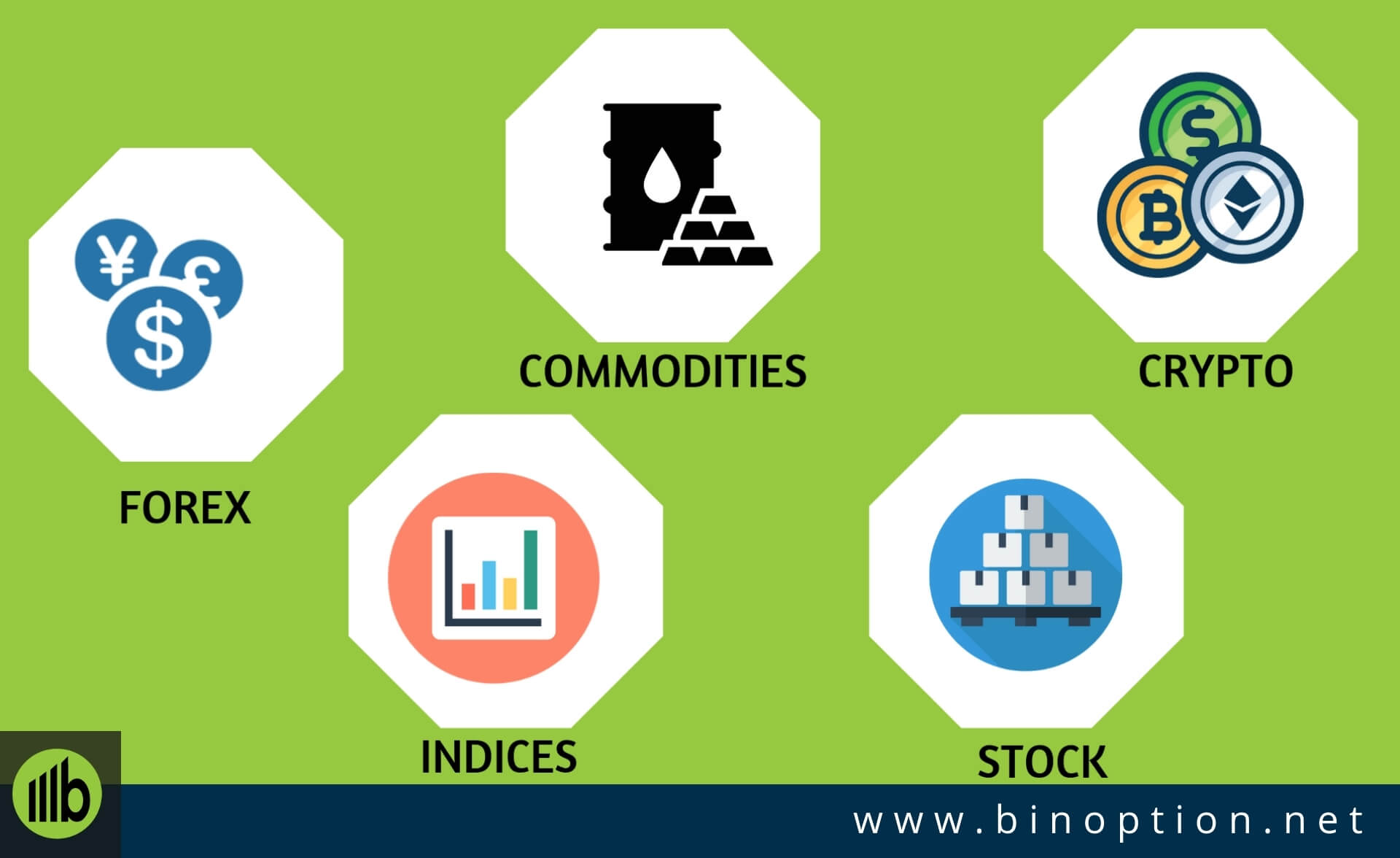 Selecting the appropriate broker platform is the best way to choose the right trading asset. Not all of the platforms will allow you to deal with the same trading assets, except for some major ones.
Besides, traders need to check some important points before investing in an asset. The very first is familiarity. Beginners traders are more often unaware of the trading plan.
But where it is mandatory to have a trading plan on every checklist of traders. It is wise to have a good understanding instead of opening up a quick trade without having a clear concept.
The second important issue to consider is market liquidity. Liquidity occurs only, depending on the supply and demand ratios. Expert traders rarely overlook the fact of liquidity if they have professional knowledge of assets. It's important to choose a highly liquid asset because it gives you the highest rate of return.
Market analysis is the last one you can add to your research list. The concentration should be on the price of assets and the volume of trade. These points will give you a rough idea of how profitable your chosen trading instrument is.
How Fundamental Analysis Helps?
Fundamental analysis works like a life jacket before you dive into the financial market. It's the only way to correct market data to save your money from the trash bin.
The current market information is provided by both the economic calendar and news websites such as Bloomberg, Forbes, etc. In particular, these websites will show you the light on which trading instrument you should trade and which you should not trade.
Newspaper and financial news channels may be sources of data, but unfortunately, they do not provide instant data.
Which one is to pick 80% or less than that? The simple answer is 80%. Out of thousands of trading assets, your broker will deliver barely 300 + instruments.
Whether you choose a currency pair or others, aim to select an asset that will give you a return rate of 80% or more. In some cases, 60%-70% of the return-rate assets are also profitable.
Mainly, the percentage ensures that significant profits are higher than the losses. Remember that the rate of return will not be the same for every day. It will change depending on the movement of the market.
Same Asset Pair Is My Favorite
Break the chain of anxiety and see the potential benefits of dealing with multi-assets. Remember that you must finish the primary level before entering the master room.
Start your first trade and continue with the same trading instrument is acceptable to novice investors.
We commend our traders for sticking to a single asset for a while. Besides, you need to monitor price behaviour on an ongoing basis. After that, you can, of course, try other assets one by one. If you stay with a single instrument for a long time, you'll miss a lot of great opportunities.
Also, it will be difficult for you to know the benefits of another trading instrument. Trading too many assets is only problematic if you try them at the same time.
Trading options can be the best source of passive income as it gives you a fixed rate of return. So, the best thing to do is to select the right trading assets
Start with a small amount until you have the power to accept your trading loss. If you're a young investor, our advice is to avoid trading entirely on weekends.
Weekend trading will offer a lower profit return with a longer trading session. Focusing on a single currency pair will give you confidence that you can deal with more than one currency pair.