Binary Options For USA - A Complete Guide For Traders On Binary Options Trading In The USA
Trading Binary Options For USA is quite different from other countries. Not only the regulation but also other information like brokers, trading time frame, assets list, etc. are entirely different from another region.
In the trading world, trading binary options is not a new concept. Moreover, the trading type is legal in the US, but not completely. On the other hand, trading with a legitimate offshore broker or US located broker is compulsory for traders.
In 2008, binary options launched for the USA retail traders. Moreover, trading exotic options is possible on a wide range of trading instruments.
So, this article is a strong source for existing US traders, and also for them who want to trade binary options. We will cover this article with all necessary materials like regulatory bodies, how to choose the right broker, when to open a trade, and others.
Now, we will start with a short introductory phase to make you familiar with the term of binary options.
Binary Options Trading Definition
Trading binary options is a simple and easy way to make money. The simplicity is that you know what will happen before placing a trade. It has two outcome- all or nothing.
Furthermore, it illustrates whether you will earn money with the right prediction, or will lose all. At the same time, the payout percentage will depend on the asset types, expiry time, and strike price. 
But you can see the approximate payout percentage rate from the asset list. Remember, "greater the price movement, higher the payout".
To know more about binary options, you can read the article of what are the binary options. Eventually, the mentioned article is designed for novice traders. 
Is Binary Options Legal In The USA
Recently, the US binary market is expanding after following regulatory rules by SEC and CFTC.
As we mentioned before, binary options are not completely legal for the USA traders. But, people can trade binary options with the help of US regulated brokers. As a trader, you can only trade exchange-listed assets in the US market. 
Here, it needs to mention that both offshore and domestic brokers can run their services if they follow proper rules and regulations. However, as per the rule of CFTC, trading with an offshore broker will consider as online gambling. So, online gambling is illegal and prohibited for traders.
In 1973, first Binary Options was introduced in the Over the Counter Market (OTC). In that time, the contract was widely traded by institutions. We will also discuss the regulation information later in this article.
Why Regulation Is Important For Binary Traders
Many countries do not accept binary options. So it is important to verify the platform before investing money. Furthermore, the regulation is not only essential but also require for traders.
To make trader's every transaction safe and secure, brokers need to follow rules and regulations allocated by the regulatory body.
At the same time, to be a regulated broker, you have to collect licenses from regulatory bodies.
The fact is, not every country has the same regulatory rules. So, apart from the safe transaction, a legitimate broker will also give you safety guard on funds, traders confidential information, offers, and many more.
It is recommended for all traders not to attract by lucrative offers and bonuses offering by brokers. On the other hand, a regulated broker will also give you peace of mind.
Moreover, a trader will place trades without any stress of illegal and fraudulent activities. Brokers will also offer you experienced trading professionals with dedicated customer support.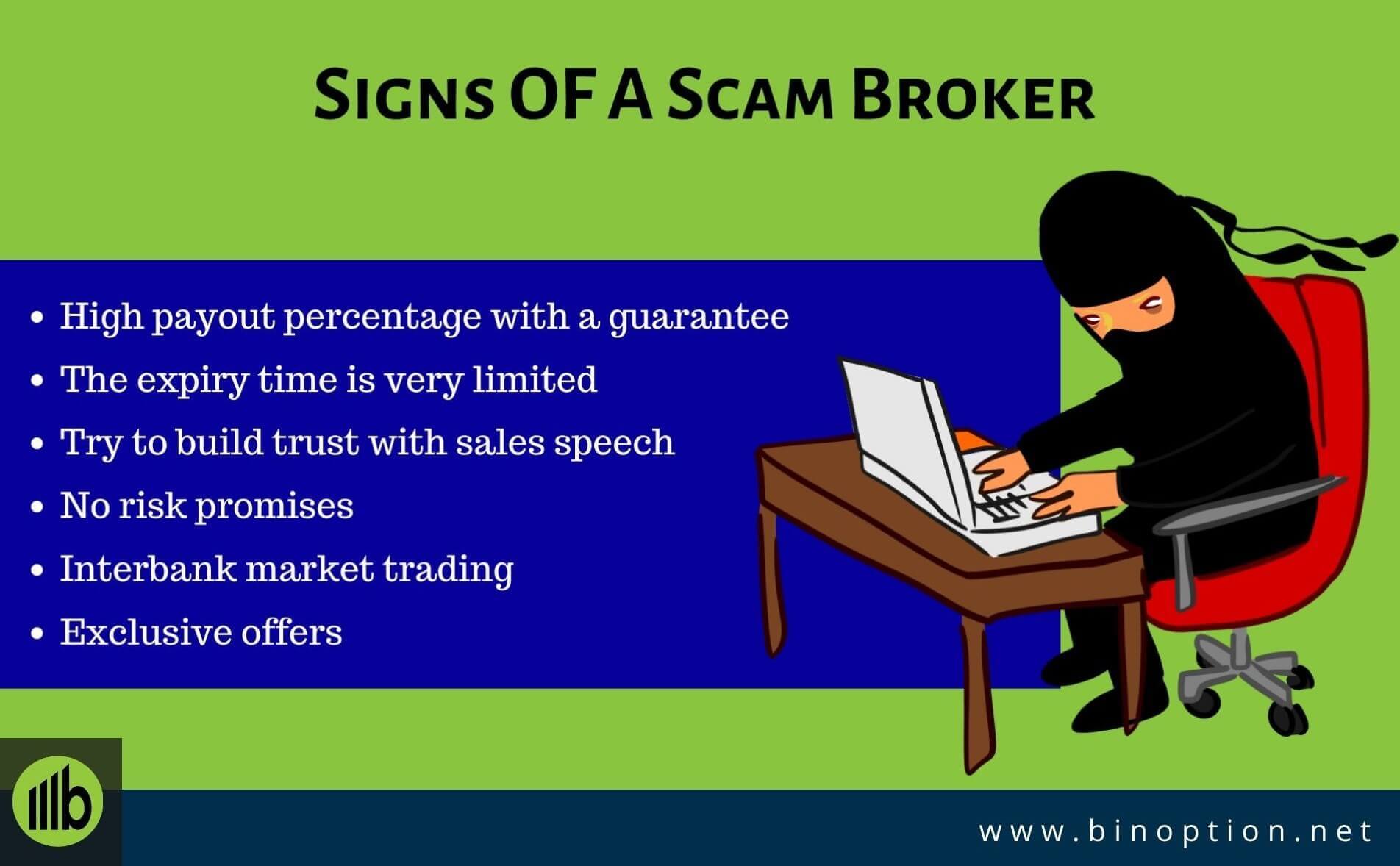 Finding a scam broker is not a hard task for professional binary traders. But it may be hard for novice traders. 
However, you can identify an unregulated broker's platform with a zero effort. Simply, you have to check some factors to see either the broker platform is trusted or a scam. 
We will disclose some points to make your task easy. Go through these below points:
High payout percentage with a guarantee

The expiry time is very limited

Try to build trust with a high-pressure sales speech

No risk promises

Interbank market trading

Exclusive offers
Be aware of these scammers who will try to charm you with their exclusive offers and promises. Moreover, you will not find any detailed information through websites. 
So, try not to take a questionable investing decision. In the next phase, we will talk about some factors that help you to choose a broker.
How To Choose Binary Options Brokers For The USA
In 2008, binary options were available to the retail market after approving by the Securities and Exchange Commission (SEC). But many traders who are still new in this field are quite confused about how to choose a broker or which factor do they need to justify.
As we already mentioned, finding an international broker is not wise for the USA traders. As the USA is highly restricted for the regulation purpose, many broker's platforms are moved their business to other countries.
To choose a platform, you need to consider the below factors. These are:
Is the broker properly regulated or not?
Trading assets are approved by SEC
No free money or bonus offer
Available mobile application
Check the broker's overall reputation with customer review.
Whether they have a demo account or not. 
Read the FAQ section with terms and conditions
Experienced and quality customer care executive
Number of trading instruments
Types of trading accounts and payout ratio
Factors That Consider For Non-US Binary Options Broker
It is not illegal to trade with non-USA brokers, but those brokers are not subjected to US laws. 
Not all binary brokers accept the USA citizen. So, check whether they provide service toward the USA traders or not. Apart from this, it is mentionable to look at their platform and asset types. Moreover, check out their reputation and regulation by reading the broker's reviews. 
You can also check our binary broker's list to find out either they are accepting US traders or not. 
Binary Options Trading In The USA
Brokers from the USA does not allow any types of trading bonus. Because the regulatory body is strictly against providing any free money. You can make money based on your investment strategy.
Instead of offering bonuses, they offer various trading promotions, rebates, and other trading programs. On the other hand, a few exchanges offer both fixed and variable payout.
In the USA, binary options trading mainly evaluates by two regulatory and authorized bodies. The fact is, the trading platform must be registered and regulated under the Commodities and Futures Trading Commission (CFTC). On top of that, the underlying assets must be listed under the securities and Exchange Commission (SEC).
In our next phase, we will give a short introduction of these two regulatory and legal federal government agencies.
What Is The Commodities And Futures Trading Commission (CFTC)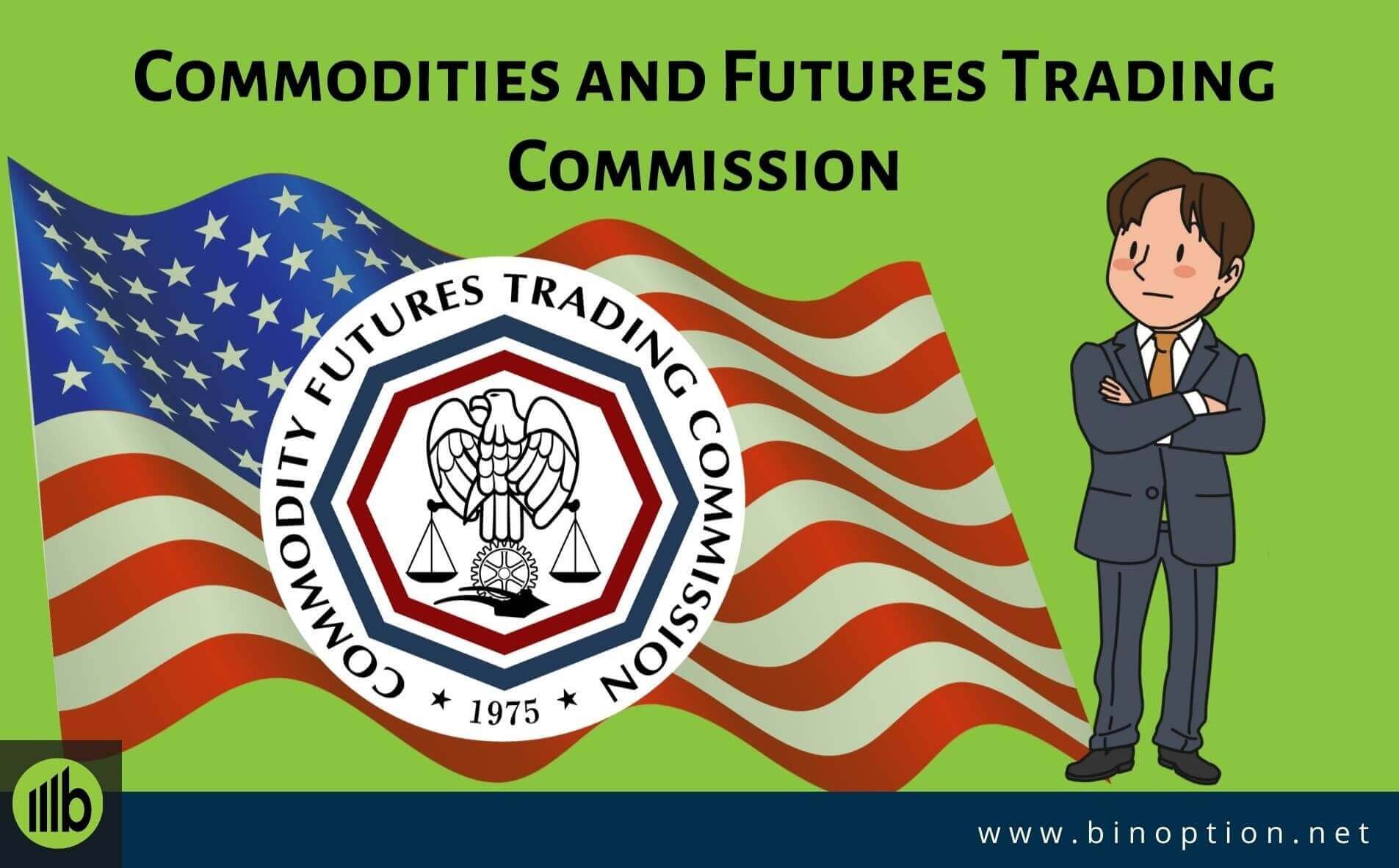 In one sentence, CFTC is a regulatory body in the US for Binary Options contract. To trade binary options, you have to follow strict terms and conditions authorized by CFTC. It was established by the Commodity Futures Trading Commission Act of 1974.
The mission of this agency is to promote the integrity, resilience, and vibrancy of the U.S. derivatives markets through sound regulation. 
In recent days, you will find a lot of online trading platforms. These platforms show themselves as a money-making machine with profitable features. On the other hand, CFTC has received numerous complaints through investors on some online binary trading platforms.
The major complaints are:
Broker refused to credit customer's account

Refused to refund funds to customers

Identity misuse

Manipulate software to generate losing trades
The agency closely handles any kind of fraudulent activates obtained by brokers. Traders from the USA can submit a tip if you have been victimized by an unregistered binary options trading platform.
Moreover, you can use CFTC SmartCheck to find out whether the financial broker is properly registered or not.
What Is The Securities And Exchange Commission (SEC)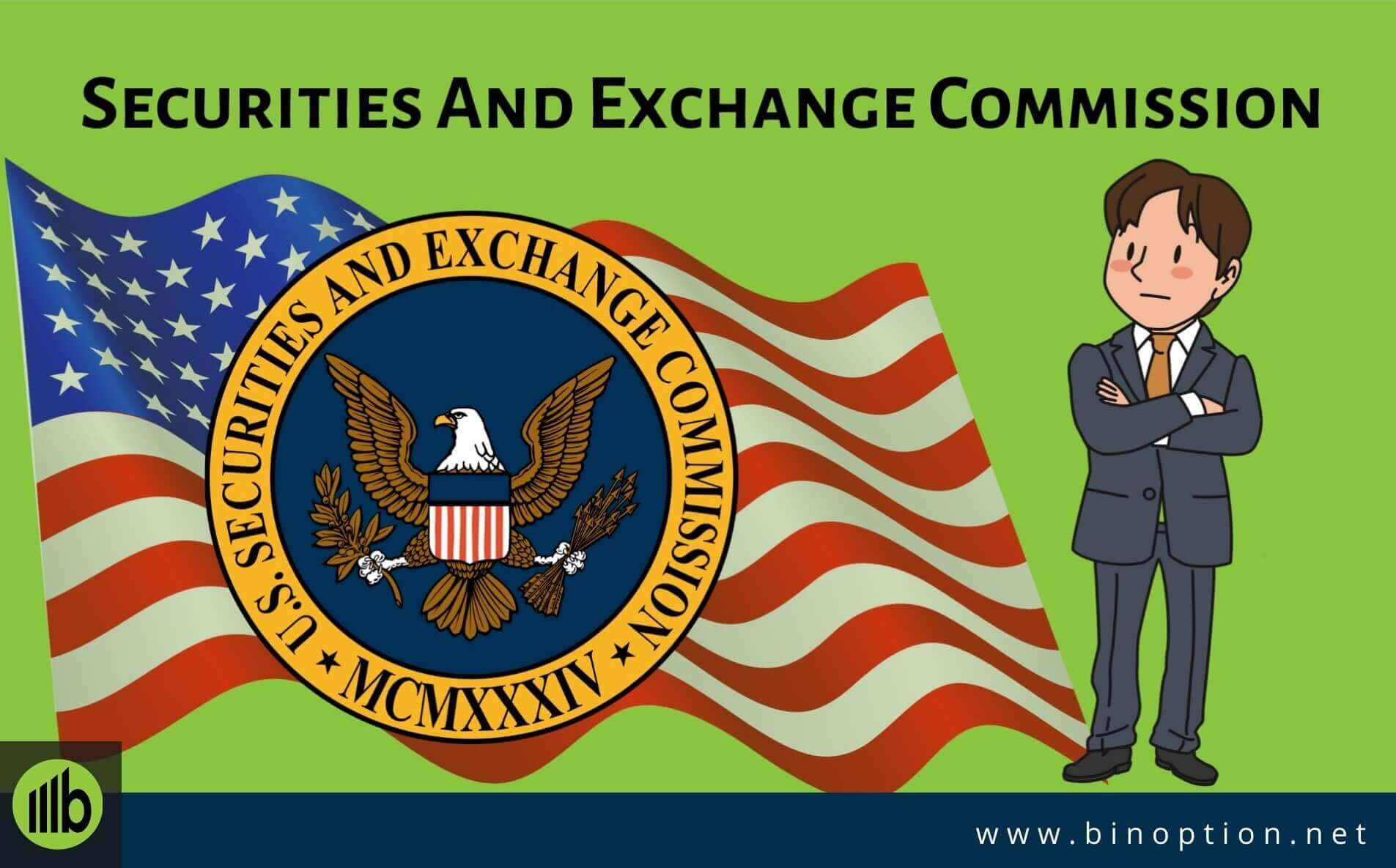 Securities and Exchange Commission (SEC) is an independent federal government agency. The responsibility of SEC is to protect investors, maintain fair, orderly, and facilitate capital formation. It was created by the Congress Government as a result of the Securities Act of 1934.
The primary function of this agency is to inspect different financial organizations. It also ensures either the company is providing truthful information and statements to their trader about their business or they scam people.
Moreover, SEC takes legal steps for those companies who violate the federal securities laws through other illegal conduct.
These are:
Selling securities that have not been registered with the SEC
Unregistered brokers
Operating an unregistered exchange
Fraud or misrepresentation of information to investors
A binary broker can only be listed as a registered broker in the US market if they put below three matrices together:
Offering assets are listed by SEC
Platform registered as a trading exchange
Broker itself is registered as a designated derivatives contract market
Lastly, brokers can conclude their platform as a registered one, after following the above criteria. Because after fulfilling these conditions, you will able to get a license from CFTC.
Minimum Deposit For The US Traders
There is no particular initial deposit amount for US traders. The initial deposit amount will depend on the trading or exchange platform. However, you can deposit as low as $5.
Moreover, a low deposit amount is a great choice for novice traders. Because some binary options broker does not offer a demo account to practice trades. 
So, choosing a low deposit regulated broker is a good way to start trading. 
Precautions For Binary Options USA Traders
It is not wise to invest something that you have zero knowledge. Try not to purchase any contracts from a person or entities. Because they are not registered with the US regulatory bodies.
Before investing in binary options, you should take these below precautions:
Check whether the platform has offered or sale trading instruments that are registered by the SEC or not.
Either the platform is registered itself as an exchange, or regular unregulated online platform
Check on the CFTC website to see if the binary options trading platform is a designated contract market.
Lastly, most of the USA platforms are not properly regulated. Moreover, the US welcomes those brokers platforms which are not even regulated by ASIC and CySEC. So, traders have to be more cautious while choosing a platform. 
Do your research properly before opening an account. However, traders from other countries or NON-USA can have a look at our best-regulated broker's comparison list to get more information regarding different brokers.
Read the terms and conditions of each broker. Remember, it is the best way to collect quality information.