Yokef Review - A Reliable Binary Options Exchange In 2020
Binary Options trading is one of the most likely investment trends that attract a lot of participants in the market today because of the benefits of Binary Options bringing to traders.
Noticing that there is an enormous demand from the market regarding Binary Option, Yokef.com is launched to satisfy the needs of reliable elements in the Binary Options market from investors.
Furthermore, Yokef brings new experiences to traders when conducting Binary Option transactions on a platform with transparency, reputation, and effectiveness.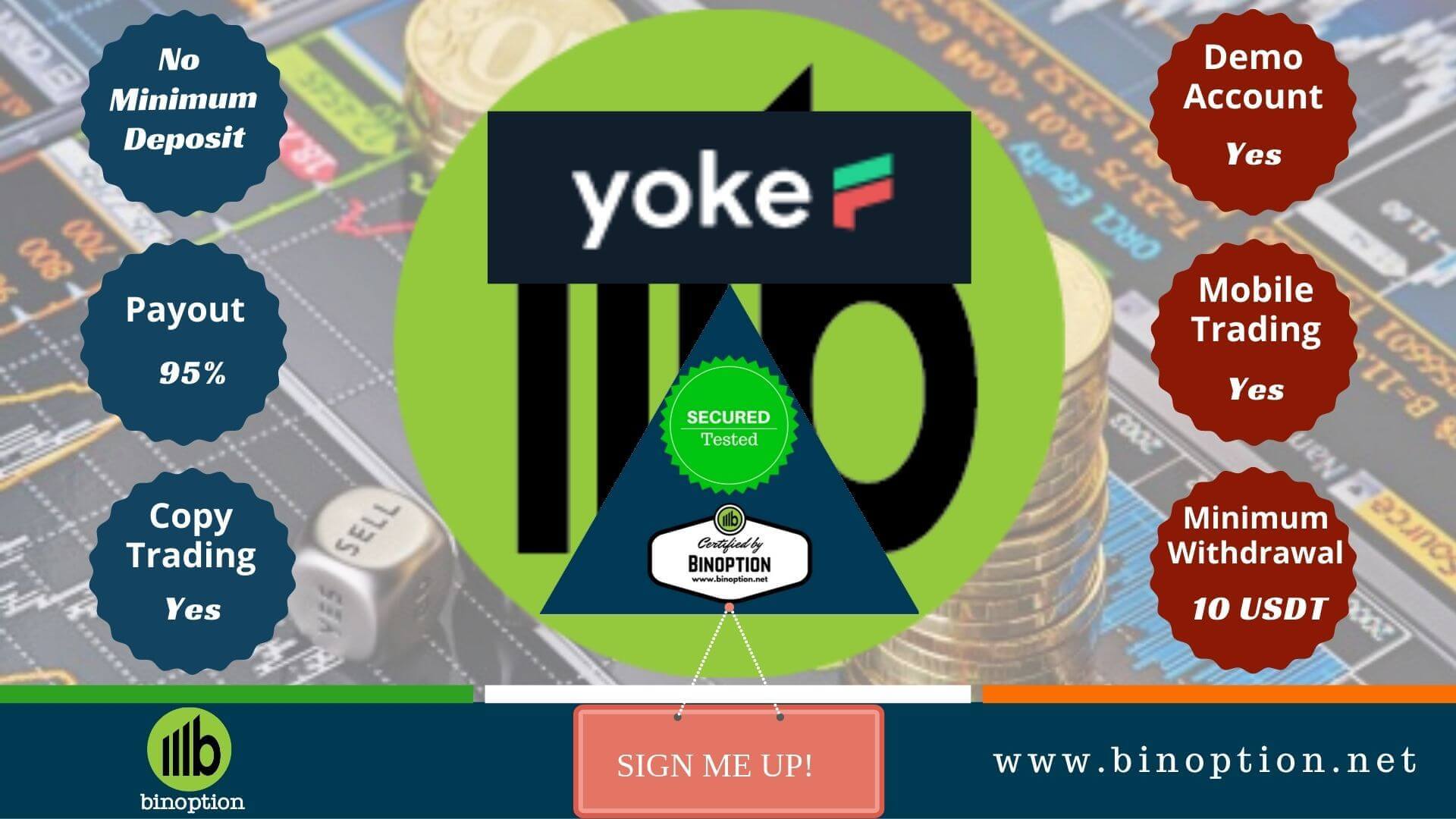 Yokef.com is a reliable binary options trading platform trusted by over 25,000 investors across the world, with numbers of trading volumes up to USD 15 million.  The broker offers the highest payout rate of 95%. 
Moreover, the platform is regulated by Singapore Regulatory body. So, consider this trading platform as a legitimate one. 
The Yokef team always wants to bring the best services and support to users through superior features, technology, customer support service, comprehensive policies, and programs.
Hence, users can have the best experience and the highest profit while trading on Yokef.com.
How To Start - Yokef Signup & Login Process
Sign up for YokeF today to trade and earn profit with the Yokef.com community by only a few simple steps.
The process is so simple that your four years kid can also open an account without your help. Joke apart. Moreover, it will take only a few minutes to create an account for FREE. 
Just enter your valid e-mail address, password, and username to open an account. By entering the referral ID, you can also receive agency commission.  
Also, the broker allows you to log in with your CoinHe.io account. 
5 Reasons You Ought To Choose Yokef.com
"Faster – Easier – Accurate" are core and basic criteria that YokeF wants to bring to users. However, there are also the 5 reasons you should not miss choosing the platform for trading Binary Option. 
- The highest payout rate:
95% is the percentage that Yokef paid to the user at each time when the winning transaction is made. It means you will receive 195% of the total amount of money placed for your trade.
Moreover, it is the highest payout rate among the reputable Binary Option exchanges on the market nowadays.
- Transparent pricing policy:
The price indexes on YokeF calculates by the average ratio of the latest price of 6 reputable exchanges including CoinHe, Binance, Coinbase, Huobi, Okex, Bittrex.
The formula is publicly available on the proprietary website. Also, the method gives investors a better overview of the price of volatility and making appropriate predictions for themselves.
Nevertheless, the platform also builds a trading balance system to ensure that it balance the total orders placed at all the time. So, Yokef could maintain fairness in trading.
For transactions with the difference between "higher" and "lower", it will use the automated system and technology to place reciprocal orders (also known as smart contracts) to correspond to the difference in other exchanges (e.g. Bitmex).
- Become an expert with $10,000 in a demo account:
You can practice to be a master and become a knowledgeable binary options trader with a $ 10,000 demo account from YokeF.
Once you are confident with your trading experience and skills, you can switch to the real account to trade and earn huge profits.
- Unlimited passive income:
With a 7-level agency policy and commission from YokeF, you can create unlimited passive income for yourself.
Regardless of whether the person referred is winning or losing, you still receive a trading commission from Yokef.
Not only that, for every person who you refer to this platform, you will also receive agency commissions of up to $50. Check this PDF file for more detailed information. 
- Support to withdraw VND in VND (Vietnam Dong):
The extraordinary thing and the reason you can not miss is that the broker supports direct deposit with VND (Vietnam Dong) through most of the banks in the NAPAS system. It is tremendous support for the extensive Vietnamese trading community.
Yokef Mobile App - Trading From Anywhere
What if this new trading broker offers you the mobile app facility? Isn't it cool? 
Yes, it is. 
Most traders like to have mobile app features not to place trades but to see the market movement and trade conditions. So, trading and earning money every time and everywhere with Yokef multiple platforms.
Download the application from the App Store or Google Play store. 
Opportunity To Get MERCEDES C200 With YOKEF Changes Your Life
To celebrate the official launch of YokeF to the community, the broker organized an unprecedented competition, with an attractive total prize value.
Also, they believe that through the program, you will not only receive prizes but also expand your knowledge regarding trading, increasing profits at present, and the future.
The program takes place within one month, starting from August 11, 2020, and ending on September 11, 2020. 
Users of the YokeF community will take part in the program by predicting the price index and placing orders on the YokeF system.  As a result, it will award the top 3 traders in the rankings with significant prizes from YokeF.
First Prize: 01 Mercedes-Benz C200 worth 102,419.39 SGD
Second Prize: 01 SH 2020 worth 4,725 SGD
Third Prize: 01 16-inch MacBook Pro 2020 worth 3,840 SGD
Yokef is a new platform in the binary market that helps traders to get a unique experience in binary trading. Undoubtedly, anyone can use this platform with or without trading knowledge. 
On the other hand, the trading broker creates possibilities for users to make money without spending a lot of time, effort, knowledge, or experience.
So, give a try as a small investment amount can bring tremendous success.