7 Tricks To Be Professional At Binary Options Trading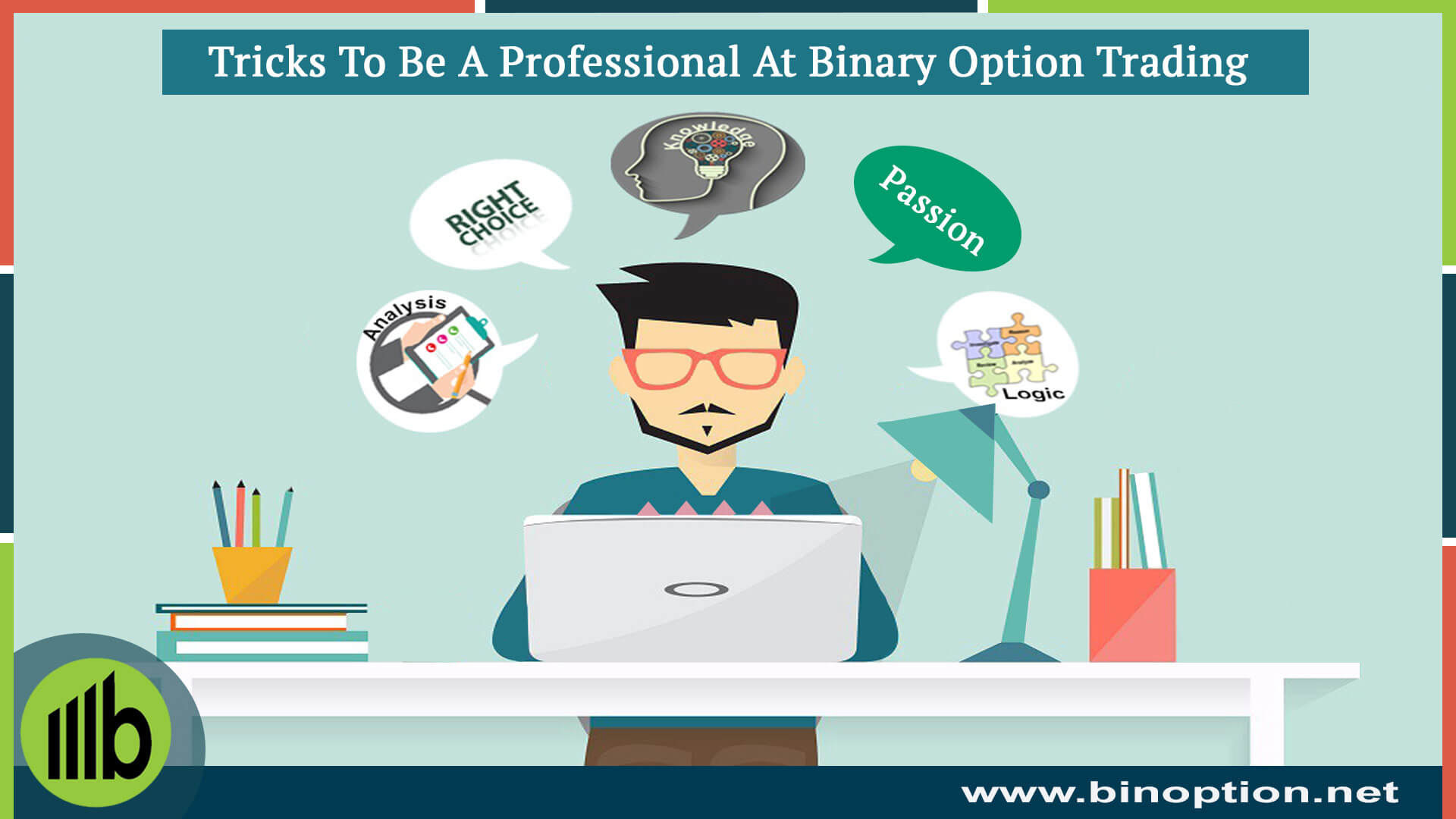 Tricks To Be Professional Binary Options Trader
It is very important to think ahead of the future market condition for any trading activities.
Though it is all about simple logic and lots of knowledge, not everyone can excel in it.
It is just meant for few people who are highly dedicated and passionate about what they are doing.
If making money is the only aim, then the probability of winning the trade in binary options will be low.
Every trader should be enthusiastic to learn new things, to keep themselves updated about the trading market need to know how to trade binary options successfully and profitably.
Making the right choice at the right time is crucial for every trader.
Though there are a lot of signals and indicators available for these traders.
Here are some tricks, tips, and strategies to be used while trading binary options.

Don't replicate; craft something for yourself: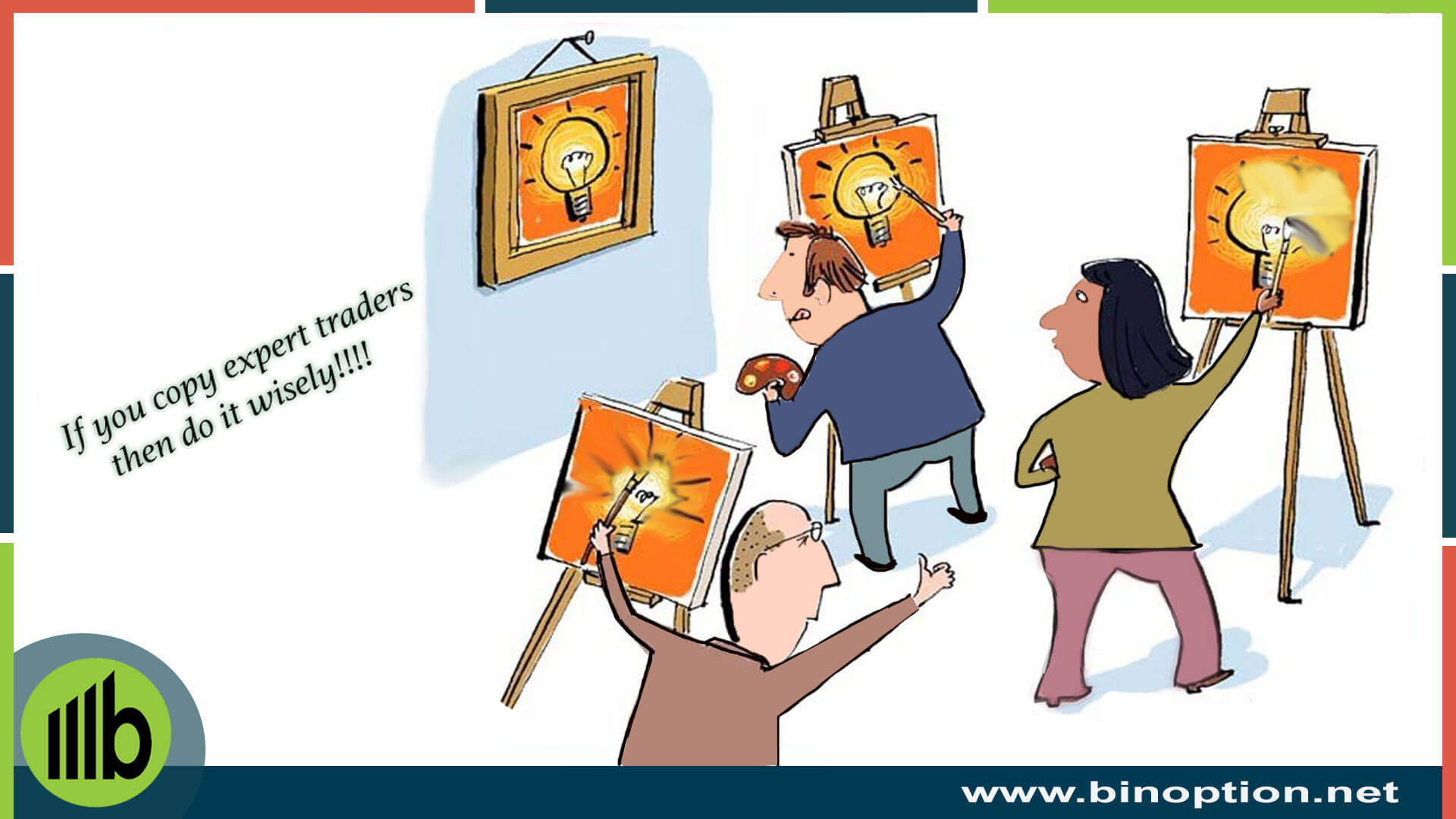 Get strategies as per your trading style.
Just because it worked for some trader, doesn't mean using the same will fetch you positive results.
There are many platforms out there like Expert Option, Etoro, Zulu Trade etc who will give an option to copy other winning traders trading strategy.
But making use of this will only help you temporarily.
Unless you understand why the strategies are created that way, or unless you are know how to modify them according to the market changes, there is no benefit of copying the trading styles of other traders.
It will not just make you lazy with your research, but you will lacking knowledge which most other traders are using to make more money.
Stick to longer expiry date trades: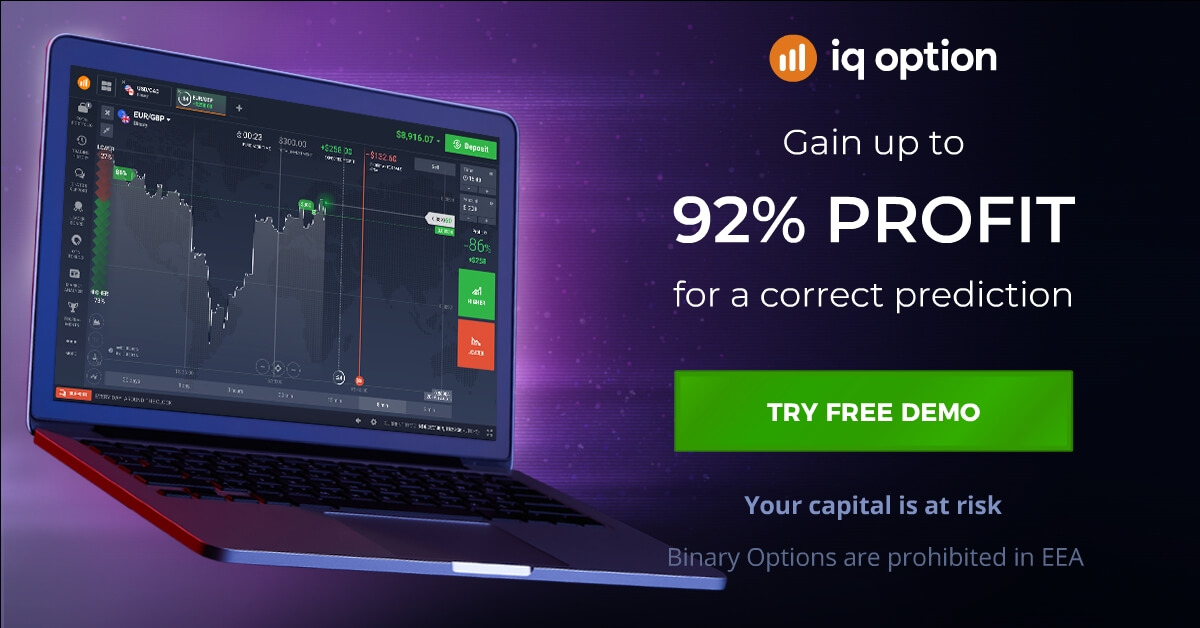 Haven't you heard of the saying "good things happen to those who are ready to wait".
Don't be an active trader if you are looking to safeguard your investment and still looking to make a profit.
Take the strategy of passive traders where in you invest and wait for some time to reap benefits.
If you are looking to be a kind of passive trader then trading binary options is a good choice.
The market is very volatile most of the times and trader will get tempted to make money in a short period, this is one the main reasons why most traders have lost their money.
There is no perfect broker, pick one who best suits your needs: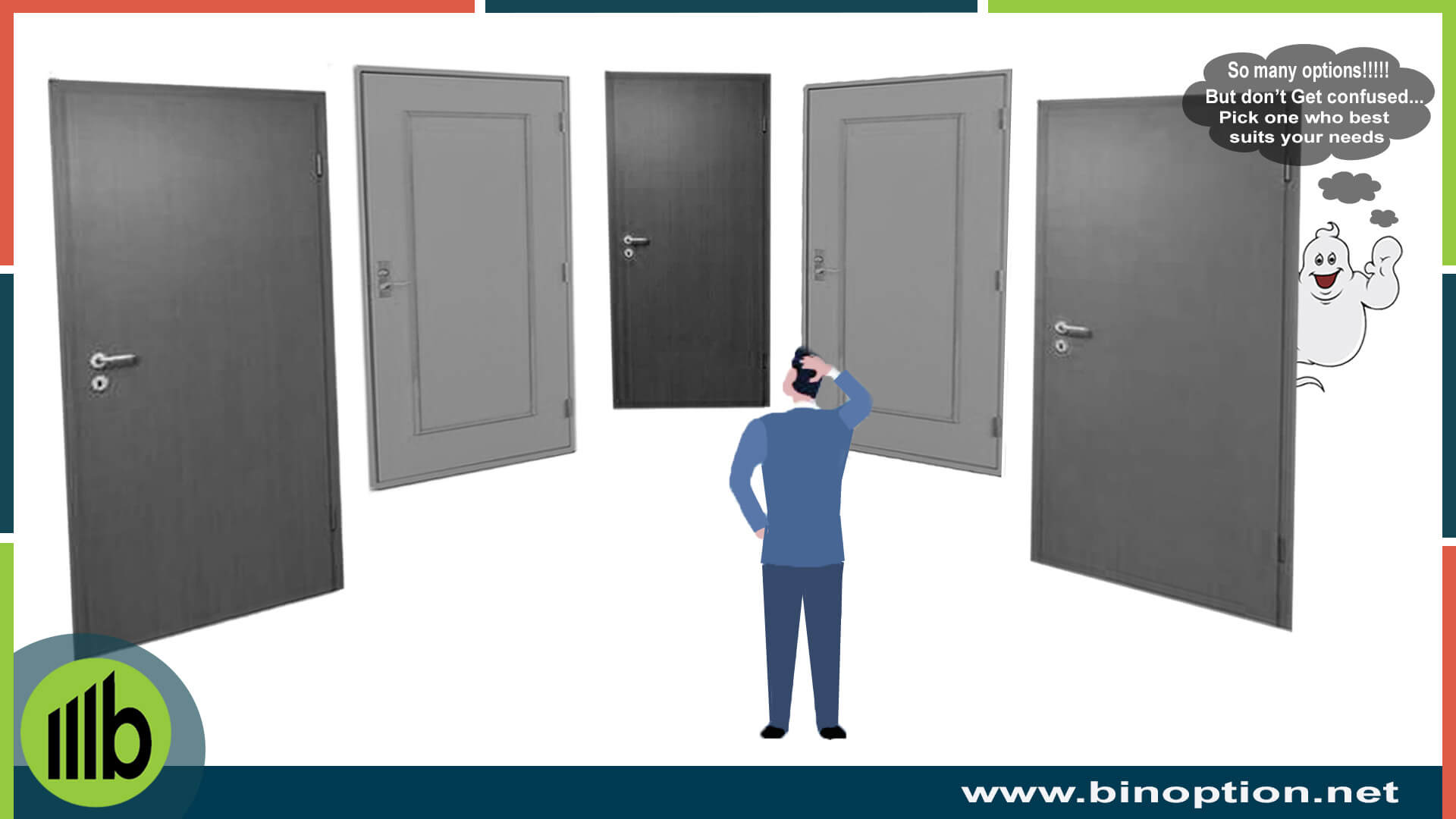 For any successful trade getting a right trading broker is important.
Out of all the brokers out there are the market, a trader should take initiative to spend the time to find genuine and reliable ones.
Some of the important things to be considered while choosing a perfect broker are: their customer support, withdrawal times, tradable assets, regulations, payout percentage and such similar factors.
However at the end of the day, if the broker is fitting to your requirements and preferences, you have made the right choice.
If you ask our suggestion then we will recommend IQ Option and it is one of the best online trading broker specially for beginners.
Put your emotions to check:
According to the survey and statistics, it is proved that the most common reason why traders fail is due to them taking decisions at the back of emotions instead of logical reasoning.
Trading psychology is difficult to handle and overcome;
Every trader should be strong with their logical reasoning and should not rely on intuitions.
At times, the market might go low for a period when you have made an investment and will suddenly shoot up.
This is exactly when a thorough market understanding will help in having stability.
Participate actively:

In order to be a successful trader you should be prepared to spend at least two hours on a daily basis in the trading environment.
If you are ready to actively participate in the market, you can mint money easily.
In the beggining, you need not to practice with real money.
The Demo Account will provide money for you to execute trades and to check its performance.
The first few months will give you a clear picture of how you started your trading activities and how things have changed once you started to be an active participant.
Also if you have regular trading activities, the platform will offer more benefits and features for each and every trader.
Practice makes things perfect: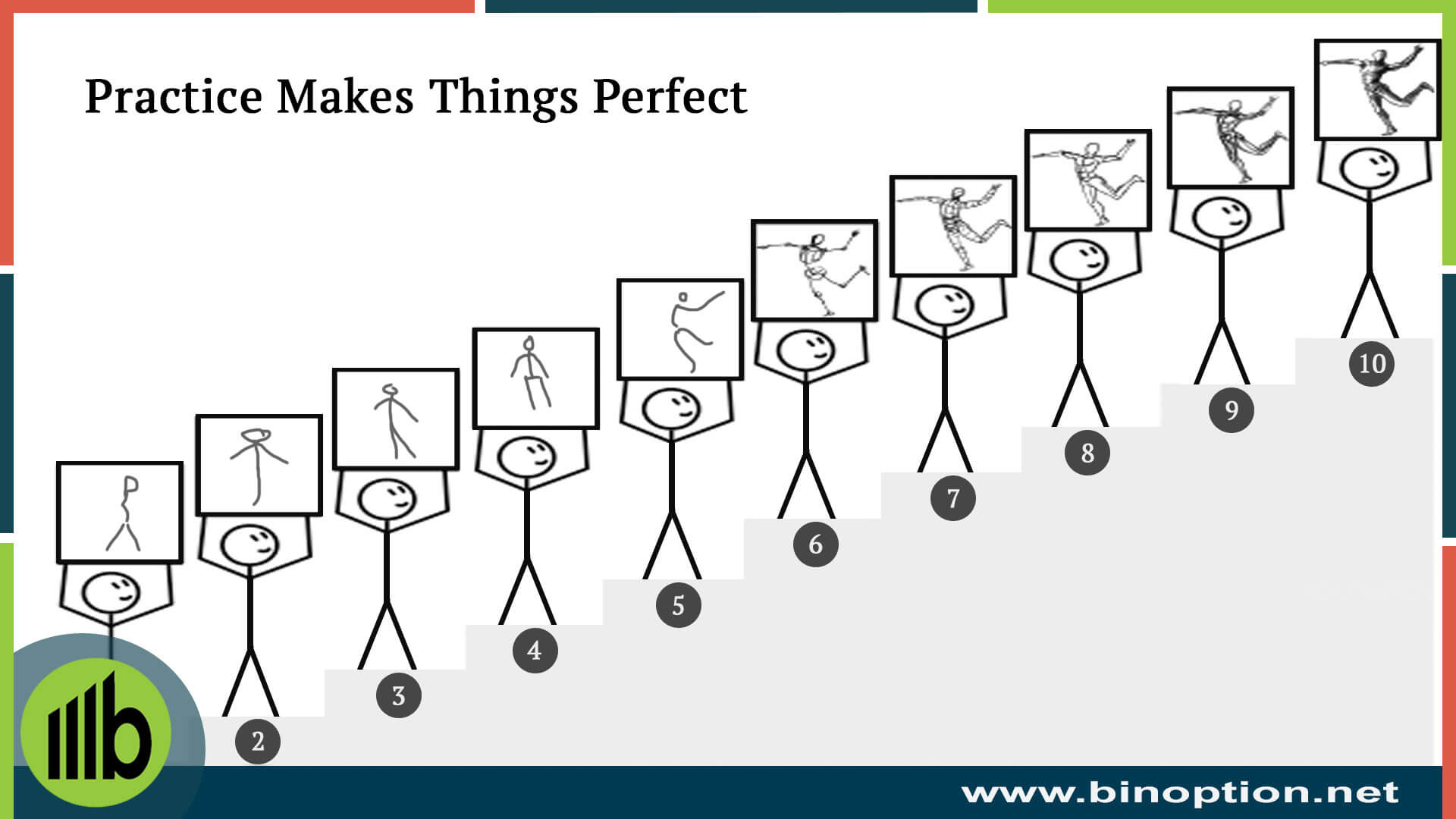 Everyone who tries to be a master in binary options trading needs to consider three main things and that is practice, practice and some more practice!
Irrespective of how well trained you are and how comfortable you are with trading, you can be a master of it only when you have enough experience.
The things that you learn through experience cannot be taught through classes or lessons.
The more practice you have in binary option trading, the better well-versed you will on the topic.
Knowledge and experience are two things that cannot be taken away by anyone.
If you have these two in your traits then surviving in the trading market is easy.
Be ready to explore new things:

As you all know, the market is not always constant.
The behavior of the assets keep changing, thus being committed to just one strategy will not help you reach anywhere.
Be prepared to keep changing your strategies according to the market fluctuations and updates.
Every trader should do enough homework with the latest news and information available to create unique and competitive strategies that will help them to make money.
Though binary option trading is a simple and easiest way of making money, if the strategies are not set right, the result will be negative.
Every trader can make use of these tips and tracks to make maximum profits through binary option trading.
Along with these make use of the latest technologies, systems and innovations for your trading activities.
This is a best trading option for fast returns, it's an easiest for of investment and you can expect high returns.
Keep yourself updated with financial news.
Always keep looking for information that is happening in the world which will affect the financial market directly or indirectly.
If you are having good money management with the right approach, your investment will be safe and will also reap profits that are way above your expectation.
Make use of the free demo services available in various platforms to get a hang of how it works!

Top 10 Broker